Navigating College Admission Tests
A PRESENTATION FOR BATTLE GROUND ACADEMY
Wednesday, September 18th, 6–7pm
The leaders at Compass Education Group are asked to speak at over 200 high schools every year. Join other BGA families for a thoughtful and pragmatic discussion of college admission testing that will be useful to students and parents alike.
Hear the latest key insights on the following and more:
SAT or ACT: Making your best choice

Understanding PSAT scores and what they project

Test scores' role and weight in college admissions

Why colleges' testing policies vary so widely

Debunking the most pervasive myths about testing

The relevance of Subject Tests at elite colleges

Sane and successful calendaring of testing and test prep
Prior to joining the Compass team, Matt Steiner obtained an M.A. in Social Sciences from the University of Chicago. They have a decade of experience in the field of test preparation, working as both an instructor and administrator for multiple tutoring firms. Matt is a guest lecturer for the college counseling certificate programs at UCSD, UCLA, and UCI Extension. In their writing, teaching, and public speaking, Matt endeavors to build transparency and calm around college admission tests.
Sign up for Practice Tests
BGA will administer a FREE ACT diagnostic test for students in the 10th and 11th grade. The test results are invaluable in helping the BGA college counselors and Compass directors to craft the ideal testing and tutoring plan for each student.
Saturday, October 5th, 9:00 AM
The ACT Practice Test will be administered in the Harlin Student Center.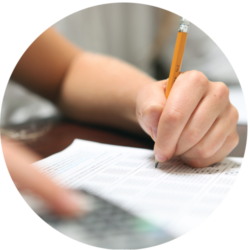 After attending our presentation and/or completing a practice test, you probably have more specific questions about your admission testing plan. Contact a Compass director to get personalized insight into which test you favor (SAT or ACT), build a successful testing calendar, and determine goals for preparation.
The Compass Resource Center
Download the latest version of…
The Compass Guide to College Admission Testing
…in our comprehensive Resource Center. Get answers to the most important questions, including:
How important are your test scores?
What is the most effective calendar for testing?
What does 'test optional' really mean?
How do the SAT and ACT compare?
How strong are your PSAT scores?
Should you take SAT Subject Tests?