Sign up for a PSAT Practice Test
Compass is offering complimentary remotely proctored practice PSATs to schools on the same dates and times as the College Board administrations in October. Within a month of the practice test, students will receive a detailed diagnostic report of their performance.
REGULAR TIME
Wednesday, October 14, 2020 (Primary Date) – 9:00 AM (EST)
EXTENDED TIME
Wednesday, October 14, 2020 (Primary Date) – 11:00 AM (EST) 
Complete the form below to sign up for an online PSAT practice test. Space is limited; ONE practice test sitting per student.
The deadline for RSVPs is Wednesday, October 5th.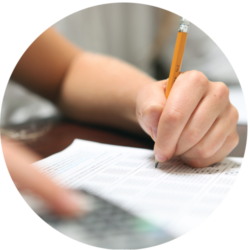 Schedule a consultation with a Compass Director
The members of our management team are experts in the field of admission testing. They personally lead every aspect of each student's experience with Compass, including program recommendations, tutor selection, and ongoing guidance. We welcome you to schedule a call with us to review your student's practice test results and collaborate on a strategy for how best to proceed.
The Compass Resource Center
Download the latest version of…
The Compass Guide to College Admission Testing
…in our comprehensive Resource Center. Get answers to the most important questions, including:
How competitive are your test scores?
What is the most effective calendar for testing?
What are the implications of 'test optional' policies?
How do the SAT and ACT compare?
How do you interpret PSAT scores?
Should you take SAT Subject Tests?