Compass Education Group invites all Awty juniors to participate in one of our 2023 comprehensive SAT or ACT prep classes. Each class will feature over 20 hours of small group instruction and 3 full-length practice tests. Classes will be taught by two of Compass' most experienced Math and Verbal instructors.
Students enrolled in class will complete eight 2.5 hour instructional sessions and three proctored practice tests. Two additional computer-based practice tests with pacing analytics are available for extra practice.
$895 $805.50
All Awty students will receive discounted pricing with promo code: Awty10
Full scholarship programs are available for qualifying students. Compass and Mr. Hudley will email you with registration details.
Students can choose a preferred course schedule from the following sections:
June 3 SAT Class
April 1–May 28, 2023
June 10 ACT Class
April 8–June 3, 2023
July 15 ACT Class
April 30–July 9, 2023
August 26 SAT Class (coming soon!)
Click on the button below to sign up for one of our SAT or ACT instructional courses. Select your preferred Class option.
We will send you full instructions for the sessions one week before the class begins. Instructional materials will be mailed to the address you provide during registration.
The registration deadlines are:
March 24th for the June Classes
April 28th for the July ACT Class
REGISTER FOR A CLASS
Sign up for a Digital Practice ACT!
Awty College Counseling Office and Compass Education Group will administer a FREE Digital practice ACT to students in the 10th grade.
Digital practice ACT will be administered on three dates:
Saturday, March 18th
Saturday, March 25th
Saturday, April 15th
The registration deadline is the Monday before each test date. We will send you a detailed confirmation the week of the administration with a link to begin the program.
CLICK HERE TO REGISTER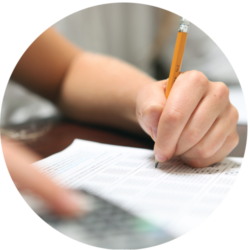 Schedule a consultation with a Compass Director
The members of our management team are leading experts in the field of admission testing. They personally lead every aspect of each student's experience with Compass, including program recommendations, tutor selection, and ongoing guidance. We welcome you to schedule a call with us to review your student's practice test results and collaborate on a strategy for how best to proceed.
The Compass Resource Center
Download the latest version of…
The Compass Guide to College Admission Testing
…in our comprehensive Resource Center. Get answers to the most important questions, including:
How competitive are your test scores?
What is the most effective calendar for testing?
How do the SAT and ACT compare?
What are the implications of 'test optional' policies?
How do you interpret PSAT scores?
What do I need to know about the new digital adaptive SAT?