Sign up for Practice Tests
Breakthrough Collaborative will administer a FREE online practice ACT and SAT test to students in the 11th grade; a demonstration version of the *NEW* test and the resulting score reports are available below. The test results are invaluable in helping families understand the ideal testing and tutoring plan for their student.
ACT and/or SAT Practice Test:
Available anytime between Saturday, February 5th, and Sunday, March 6th
On Friday, February 4th, or within 2 days after registration (post-February 5th), we will send you a detailed confirmation email; the link to take the test will be included; you can take the test anytime during the testing window.
Complete the form below to sign up for each event. Register ANEW for each event.
NOTE: Compass's online practice test is open to students with standard timing and extended timing accommodations. The ACT standard timing is approximately 3 hours (but give yourself a little extra time to read instructions). Extended timing varies by individual. Comprehensive results will arrive shortly after taking the test. See below for further testing details.
Sorry! Online registration is now closed.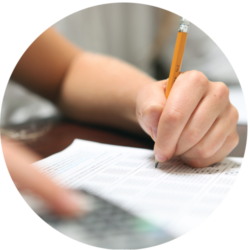 Ready to see an interactive test in action? Check out our demo test!
TAKE ME TO THE DEMO
The demo must be accessed through Safari, Chrome, or Firefox on a laptop, desktop, or tablet. Mobile phones are not supported.
Learn More about Online Testing Features
Preview our Interactive Score Report
The Compass Resource Center
Download the latest version of…
The Compass Guide to College Admission Testing
…in our comprehensive Resource Center. Get answers to the most important questions, including:
How competitive are your test scores?
What is the most effective calendar for testing?
What are the implications of 'test optional' policies?
How do the SAT and ACT compare?
How do you interpret PSAT scores?
What happened to the SAT Subject Tests?