Sign up for a Practice Test
Detroit Country Day School College Counseling and Compass Education Group will administer a digital, adaptive PSAT to students in the 9th and 10th grades. These test results will help DCDS College Counselors and Compass directors to craft the ideal testing and tutoring plan for each student.
Thursday, April 27th – 9:00 AM (ET)
CLICK HERE TO REGISTER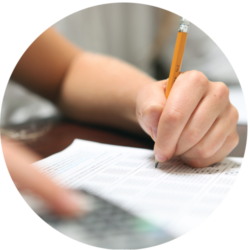 Navigating College Admission Tests
A PRESENTATION FOR DETROIT COUNTRY DAY SCHOOL
The week after the digital, adaptive PSAT – details TBD
CLICK HERE TO REGISTER
Interested in learning usable information about standardized testing and college admissions?  In response to the pandemic, colleges have radically adjusted their admission testing requirements. Currently, around 95% of US colleges are test optional, but the decision to test and submit scores is not so simple.  Furthermore, last spring, College Board announced the biggest change to the SAT in a century.  Starting in 2023, the PSAT and SAT will be digital.  The Class of 2025 will be the first to take the redesigned Digital PSAT and Digital SAT.
Learn what you need to know about the following and more:
How to respond to the flexibility afforded by test-optional policies
Best way to approach the SAT vs ACT decision
Understanding the new digital, adaptive PSAT and SAT
Debunking the most pervasive myths about testing
Finding the optimal timeline for your testing and test prep
Scope of test prep and expectations for improvement
Matty is a Senior Director at Compass Education Group, a provider of one-on-one online test preparation and tutoring that works with thousands of students nationwide. Prior to joining Compass, Matty obtained their MA from the University of Chicago and a BA from UC Santa Cruz (Go, Slugs!). They have over thirteen years of experience in the testing industry and are regularly invited by counseling and admission professionals to explain the latest updates to the testing landscape. Each year, Matty and their colleagues speak at over 300 high schools and professional organizations, where they demystify the SAT and ACT and dispel anxiety about the testing process.
Schedule a consultation with a Compass Director
The members of our management team are leading experts in the field of admission testing. They personally lead every aspect of each student's experience with Compass, including program recommendations, tutor selection, and ongoing guidance. We welcome you to schedule a call with us to review your student's practice test results and collaborate on a strategy for how best to proceed.
The Compass Resource Center
Download the latest version of…
The Compass Guide to College Admission Testing
…in our comprehensive Resource Center. Get answers to the most important questions, including:
How competitive are your test scores?
What is the most effective calendar for testing?
What are the implications of 'test optional' policies?
How do the SAT and ACT compare?
How do you interpret PSAT scores?
Should you take SAT Subject Tests?