Navigating College Admission Tests Amid the Test Optional Movement
A LIVE WEBINAR FOR WEST SUBURBAN HIGH SCHOOL FAMILIES
Wednesday, December 1st @ 7:00 PM CST
If you were unable to attend the live webinar, a recording has been posted below.
Are you interested in learning practical, usable information about standardized testing and college admissions?
In response to the pandemic, colleges have radically adjusted their admission testing policies. Hear from the experts at Compass Education Group, Hinsdale Central, Lyons Township, and Riverside-Brookfield as they lead a thoughtful and pragmatic discussion of college admission testing and the recent outcomes of the test optional movement.
Presentation topics will include:
– The evolving role of ACT, SAT, and AP Exam scores in specific contexts
– Making sense of the subtlety and variety of testing policies
– Fresh admissions data from test score submitters and non-submitters
– Making an informed choice between the ACT and SAT
– The diagnostic value of the PSAT and other practice tests
– Optimal calendaring and smart approaches to test preparation and testing
– The future of online testing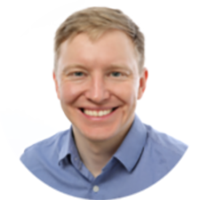 Eric Anderson graduated from LT and the University of Illinois, where he was the first Rhodes Scholarship campus nominee in nearly a decade. In 2015, while working in film and TV, Eric joined Compass's Southern California team as a math tutor. He enjoyed the one-on-one tutoring experience so much that he brought Compass back to Chicagoland. Now, as the director of Compass Chicago, Eric hires, trains, and oversees a team of several dozen local tutors who work both online and in-home to help students achieve their admission testing goals. He's excited to "talk testing" again with families in the Western Suburbs!
Professionally, Matty Steiner has a decade of experience in the field of test preparation, having worked as an instructor, consultant, and keynote speaker on the topic of admission testing. Matty and their colleagues at Compass are invited to speak at over 300 high schools and professional organizations each year, where they demystify college admission tests and allay anxiety about the testing process. Matty has taught graduate-level courses on admission testing for the counselor certificate programs at UC San Diego, UC Irvine, and UCLA.
Proctored Diagnostic Tests
On-site in Chicago or online at home
In-person practice testing has resumed in a limited capacity in Chicago. In order to register for this test, you must provide proof of vaccination by emailing a picture of your vaccination record to chicago@compassprep.com. Wearing a mask is required during the administration. At all times, participants must be six feet apart from one another.
Available tests include the ACT and SAT. Students with extended time will be accommodated if advance notice is provided.
See the schedule of upcoming dates by location below.
Take a test at home supervised by a live proctor online.
Online tests are offered nearly every weekend.
Click here for more information.
Please call (847) 495-8585 or email chicago@compassprep.com to register.
You will receive an email confirmation with further instructions the week before your test date. Compass charges a $50 fee for online and in-person proctored practice tests.
Schedule a free consultation with a Compass Director
Compass Directors are leading experts in the field of admission testing. They personally design and manage every aspect of each student's 1-on-1 tutoring experience with Compass, including program recommendations, tutor selection, and ongoing guidance. We welcome you to schedule a call with us to collaborate on a strategy for efficient, effective test preparation.
The Compass Resource Center
Download the latest version of…
The Compass Guide to College Admission Testing
…in our comprehensive Resource Center. Get answers to the most important questions, including:
How competitive are your test scores?
What is the most effective calendar for testing?
What are the implications of 'test optional' policies?
How do the SAT and ACT compare?
How do you interpret PSAT scores?
What happened to the SAT Subject Tests?