Navigating College Admission Tests
A PRESENTATION FOR FAMILIES AT KEYSTONE SCHOOL
Wednesday, January 27th, 6:00p.m. Central
If you were unable to attend the live presentation, a recording has been posted below.
Please join us for a thoughtful and pragmatic discussion of college admission testing that will be useful to students and parents alike.
Hear the latest key insights on the following and more:
COVID-19's sweeping impact on college admission testing

Test-date disruption and when site-based testing may resume

How colleges are responding now and what is unresolved

Making the best choice between the SAT and ACT

The role of test scores in different admissions contexts

Making sense of the subtlety and variety of testing policies

Debunking the most pervasive myths about testing

Finding the optimal timeline for your testing and test prep

Scope of test prep and expectations for improvement
Lia began SAT and ACT tutoring in 1997 while completing her B.A. in Architecture at the University of California, Berkeley. She also served with the Sacramento County Office of Education, developing science achievement exams for high schools. Lia has maintained a passion for education in her work at Compass, where she enjoys working individually with families and mentoring the director team.
Sign up for Practice Tests
Compass will administer a ONLINE proctored ACT and/or SAT diagnostic test for Keystone students in the 10th grade. The test results are invaluable in helping students craft their ideal testing and tutoring plan.
Students will be sent a digital link to the exam. However, we realize that not all students have the same accessibility to printing or digital methods of viewing. If you have concerns about your access to print/view the test, please let us know and we can work out an alternate solution.
We also have recorded proctor videos as an alternate self-proctor option for students with unable to attend the live events.
Please reach out to [email protected] with any questions or concerns.
ACT: Saturday, March 20th, 9:00 AM CST
SAT: Saturday, March 27th , 9:00AM CST
ACT Registration deadline: Monday, March 15 at 12pm
SAT Registration deadline: Monday, March 22 at 12pm
This exam will be proctored ONLINE.
Regular-time and 50% extended-time will both be offered through separate sessions at the same date and time.
Students will be monitored by a live proctor through a group Zoom session. Students should sign in through a link provided the week of their exam about 10-15 minutes before the test start time. The proctor will give out instructions, take attendance, announce timing, and handle any issues that may arise during the exam.
REGISTRATION IS NOW CLOSED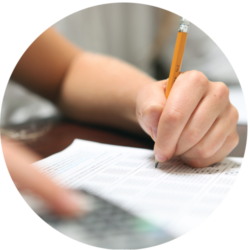 Schedule a consultation with a Compass Director
The members of our management team are leading experts in the field of admission testing. They personally lead every aspect of each student's experience with Compass, including program recommendations, tutor selection, and ongoing guidance. We welcome you to schedule a call with us to review your student's practice test results and collaborate on a strategy for how best to proceed.
The Compass Resource Center
Download the latest version of…
The Compass Guide to College Admission Testing
…in our comprehensive Resource Center. Get answers to the most important questions, including:
How competitive are your test scores?
What is the most effective calendar for testing?
What are the implications of 'test optional' policies?
How do the SAT and ACT compare?
How do you interpret PSAT scores?
Should you take SAT Subject Tests?