Navigating College Admission Tests
A PRESENTATION FOR UNIVERSITY OF CHICAGO LABORATORY SCHOOLS FAMILIES
Thursday, October 8th, 6p.m. Central
Matt Steiner, Compass Senior Director of Outreach
Eric Anderson, Compass Director, Chicago
If you were unable to attend the live event, a recording has been posted below. You can also download the presentation here.
The college counseling department hosted Compass Education Group for a presentation on college admission testing.  The event is educational and not a solicitation for the presenter's services.  Please join other students and families for a timely, thoughtful, and pragmatic discussion that will span the following topics and more:
COVID-19's sweeping impact on college admission testing
The value of test scores in different admissions contexts
Choosing between the ACT and SAT
Creating an optimal testing timeline
Flexible test prep resources and improvement expectations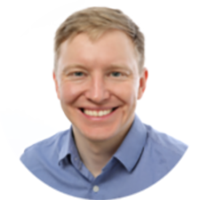 Eric graduated with Phi Beta Kappa honors from the University of Illinois at Urbana-Champaign, where he was a Rhodes Scholarship campus nominee.  Since joining Compass in 2015, Eric has helped hundreds of students and families to testing success by providing highly-individualized tutoring and guidance. Eric enjoys dispelling the anxiety that too-often clouds college admissions by turning students' unique strengths, interests, and experiences into test-taking expertise.
Professionally, Matt has a decade of experience in the field of test preparation, having worked as an instructor, consultant, and keynote speaker on the topic of admission testing. Matt and their colleagues at Compass are invited to speak at over 150 high schools and professional organizations each year, where they demystify college admission tests and allay anxiety about the testing process. Matt has taught graduate-level courses on admission testing for the counselor certificate programs at UC San Diego, UC Irvine, and UCLA.
Schedule a free consultation with a Compass Director
The members of our management team are leading experts in the field of admission testing. They personally lead every aspect of each student's experience with Compass, including program recommendations, tutor selection, and ongoing guidance. We welcome you to schedule a call with us to review your student's practice test results and collaborate on a strategy for how best to proceed.
The Compass Resource Center
Download the latest version of…
The Compass Guide to College Admission Testing
…in our comprehensive Resource Center. Get answers to the most important questions, including:
How competitive are your test scores?
What is the most effective calendar for testing?
What are the implications of 'test optional' policies?
How do the SAT and ACT compare?
How do you interpret PSAT scores?
Should you take SAT Subject Tests?