Navigating College Admission Tests
A PRESENTATION FOR FAMILIES AT LICK-WILMERDING HIGH SCHOOL
You're invited to attend our Standardized Testing for College Admissions information session (via Zoom) on Wednesday, November 30 at 11:30am. This event is primarily for eleventh grade students and their parents/guardians, and any other interested students and parents/guardians are welcome, too.
In this session, Bruce Reed, co-founder and principal of Compass Education Group, will cover the following topics:
The evolving role of test scores in specific contexts
Making sense of the subtlety and variety of testing policies
Fresh admissions data from test score submitters and non-submitters
Making an informed choice between the ACT and SAT
The diagnostic value of the PSAT and other practice tests
Optimal timing and smart approaches to test preparation and testing
If you were unable to attend the live presentation, a recording has been posted below.
Bruce graduated from Colby College and has served in leadership roles in education for more than 20 years. In 2004, Bruce founded our Northern California office, where he continues to serve as its hands-on leader while also guiding our teams in other offices in his role as Compass' Executive Director. Bruce is recognized throughout the Bay Area and beyond as a visionary and passionate voice in the realm of education.
Mock ACT/SAT at Lick-Wilmerding
The Lick-Wilmerding college counseling office has partnered with Compass to administer a free mock ACT or SAT for Lick students.
ACT or SAT Practice Test — Saturday, January 14th, at 9:00 AM (PST)
CLICK HERE TO REGISTER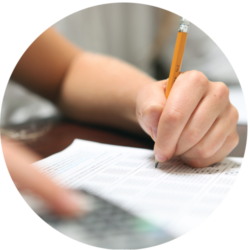 The Compass Resource Center
Download the latest version of…
The Compass Guide to College Admission Testing
…in our comprehensive Resource Center. Get answers to the most important questions, including:
How competitive are your test scores?
What is the most effective calendar for testing?
How do the SAT and ACT compare?
What are the implications of 'test optional' policies?
How do you interpret PSAT scores?
What do I need to know about the new digital adaptive SAT?