Sign up for a Practice Test!
Saint Mary's School College Counseling Office and Compass Education Group will administer a FREE online practice ACT test to students in the 10th and 11th grades; a demonstration version of the computer-based test and the resulting score reports are available below. The test results are invaluable in helping the Saint Mary's School College Counselors and Compass directors craft the ideal testing and tutoring plan for each student. The Online Testing Center ACT registration deadline is every Thursday. On Friday, we will send you a detailed confirmation email; the link to take the test will be included; you can take the test anytime during the open fall testing window.
If you would prefer to take a self-proctored, paper/pencil version of the ACT practice test, please select that option instead. The paper/pencil ACT registration deadline is every Thursday. On Friday, we will send you a detailed confirmation email with links to print a test/answer sheets, timing instructions, and a proctoring video. 
CLICK HERE TO REGISTER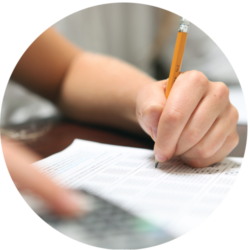 Ready to see an interactive test in action? Check out our demo test!
TAKE ME TO THE DEMO
The demo must be accessed through Safari, Chrome, or Firefox on a laptop, desktop, or tablet. Mobile phones are not supported.
Learn More about Online Testing Features
Preview our Interactive Score Report
Navigating College Admission Tests
A PRESENTATION FOR SAINT MARY'S SCHOOL
Thursday, October 20th, 11:00 AM Eastern
If you were unable to join the live webinar, a recording has been posted below.
In response to the pandemic, colleges have radically adjusted their admission testing requirements. Currently, around 95% of US colleges are test optional, but the decision to test and submit scores is not so simple. To add another layer of complexity, College Board has announced the debut of a fully digital, adaptive P/SAT that will replace all paper-based administrations.
Hear from the experts at Compass Education Group and as they lead a thoughtful and pragmatic discussion of college admission testing and the recent outcomes of the test optional movement.
Presentation topics will include:
The evolving role of test scores in specific contexts
Making sense of the subtlety and variety of testing policies
Making an informed choice between the ACT and SAT
The diagnostic value of the PSAT and other practice tests
Optimal timing and smart approaches to test preparation and testing
Dulcie graduated with BAs in Physics and Geology from Pomona College and her PhD in Geophysics from Stanford. Dulcie started at Compass as a tutor and now uses her experience to help students and families navigate the admissions testing landscape in her role as senior director. In her spare time, Dulcie likes to read all sorts of fantasy and play with her two badly behaved cats.
Each year, Dulcie and her colleagues speak at over 300 high schools and professional organizations, where they demystify the SAT and ACT and dispel anxiety about the testing process.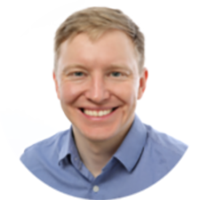 Eric graduated with Phi Beta Kappa honors from the University of Illinois at Urbana-Champaign, where he was a Rhodes Scholarship campus nominee and an award-winning Global Studies instructor. After joining our LA team in 2015, Eric returned to his hometown of Chicago to open Compass's Midwest office.
Schedule a consultation with a Compass Director
The members of our management team are leading experts in the field of admission testing. They personally lead every aspect of each student's experience with Compass, including program recommendations, tutor selection, and ongoing guidance. We welcome you to schedule a call with us to collaborate on a strategy for how best to proceed.
The Compass Resource Center
Download the latest version of…
The Compass Guide to College Admission Testing
…in our comprehensive Resource Center. Get answers to the most important questions, including:
How competitive are your test scores?
What is the most effective calendar for testing?
How do the SAT and ACT compare?
What are the implications of 'test optional' policies?
How do you interpret PSAT scores?
What do I need to know about the new digital adaptive SAT?