Navigating College Admission Tests
A PRESENTATION FOR BATTLE GROUND ACADEMY
Tuesday, August 25, 6:00 PM (CST)
In order to participate in the live webinar, register here. You will receive a confirmation email with an explanation of how to connect on the day of the event.
This presentation is offered by the college counseling office and attendance is highly recommended. The information that will be shared is educational and the event is not a solicitation for the presenter's services. Please join other BGA families for a thoughtful and pragmatic discussion of college admission testing that will be useful to students and parents alike.
Hear the latest key insights on the following and more:
– COVID-19's sweeping impact on college admission testing
– Test-date disruption and when site-based testing may resume
– Likelihood of SAT and ACT remote online testing this fall
– How colleges are responding now and what is unresolved
– Making the best choice between the SAT and ACT
– The role of test scores in different admissions contexts
– Making sense of the subtlety and variety of testing policies
– Debunking the most pervasive myths about testing
– Finding the optimal timeline your for testing and test prep
– Scope of test prep and expectations for improvement
Professionally, Matt has a decade of experience in the field of test preparation, having worked as an instructor, consultant, and keynote speaker on the topic of admission testing. Matt and their colleagues at Compass are invited to speak at over 150 high schools and professional organizations each year, where they demystify college admission tests and allay anxiety about the testing process. Matt has taught graduate-level courses on admission testing for the counselor certificate programs at UC San Diego, UC Irvine, and UCLA.
Sign up for Practice Tests
EA will administer an ACT diagnostic test for students in the 10th and 11th grade. The test results are invaluable in helping the GCDS college counselors and Compass directors to craft the ideal testing and tutoring plan for each student.
Saturday, October 5th, 9:00 AM
The ACT Practice Test will be administered in the Harlin Student Center.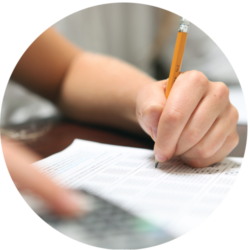 Schedule a consultation with a Compass Director
The members of our management team are leading experts in the field of admission testing. They personally lead every aspect of each student's experience with Compass, including program recommendations, tutor selection, and ongoing guidance. We welcome you to schedule a call with us to review your student's practice test results and collaborate on a strategy for how best to proceed.
The Compass Resource Center
Download the latest version of…
The Compass Guide to College Admission Testing
…in our comprehensive Resource Center. Get answers to the most important questions, including:
How competitive are your test scores?
What is the most effective calendar for testing?
What are the implications of 'test optional' policies?
How do the SAT and ACT compare?
How do you interpret PSAT scores?
Should you take SAT Subject Tests?