"Each year we invite Compass to present to our 10th grade
families about college admission testing. These events help our
families feel confident, relieved, and well-informed, and they
help us keep healthy behaviors at the center of our program.
I am inundated by offers from test prep companies, but
I always find myself coming back to Compass."

- Canh Oxelson, Executive Director of College Counseling, Horace Mann School
Formerly Dean, Harvard-Westlake and Director of Recruitment, UPenn
College Admission Testing Events for Parents, Students, and Educators
Presented by Compass Education Group
Compass keynote speakers travel to high schools throughout the U.S. and around the world advocating for a sane, well-planned approach to the college admissions process. To keep families informed during these times, Compass has hosted a series of webinars that put admission officers, counselors, and testing experts into conversation. Incorporating policy updates and data that change by the day—if not the hour—these webinars have guided thousands of viewers through the known-knowns, known-unknowns, and completely unknowable of the current testing landscape. We offer the calmest approach to college admission testing via sound planning and timely information.
Our most recent recordings and our newly-scheduled webinars can be found here: Webinars on College Admission Testing
We are proud to support more than 150 outstanding educational institutions with a range of valuable testing-related programming. Click the column headings below to view a sampling of the schools, universities, nonprofit organizations, and professional associations with whom we have shared our expertise and resources. To discuss offerings at your school, please contact Adam Ingersoll in New York City,  Torsten Sannar in Southern California, Bruce Reed in Northern California, or Eric Anderson in Chicago. Outside of these areas, please contact us via email or 800-685-6986 to be connected to either Matty Steiner or Adam Ingersoll.
Agnes Irwin School, PA
Archmere Academy, DE
Association of College Counselors in Independent Schools
Avenues: The World School, NY
Baldwin School, PA
Baltimore Friends School, MD
Battle Ground Academy, TN
Bear Creek School, WA
Blair Academy, NJ
Brooklyn Friends School, NY
Bryn Mawr School, MD
Bush School, WA
Caltech University Office of Admission, CA
Carmel Catholic High School, IL
Casady School, OK
Catlin Gabel School, OR
Chapin School, NYC
Charles Wright Academy, WA
Cherry Creek HS, CO
Cistercian School, TX
Colleges that Change Lives
Collegiate School, VA
Colorado Academy, CO
Convent of the Sacred Heart, NYC
Crefeld School, PA
Currey Ingram Academy, TN
Dalton School, NYC
Deerfield Academy, MA
Downtown School of Seattle, WA
Durham Academy, NC
Dwight-Englewood School, NJ
Eastside Catholic School, WA
Eastside Preparatory School, WA
Eleanor Roosevelt, NY
Episcopal Academy, PA
Episcopal HS, TX
Foxcroft School, DC
Friends Select School, PA
Garrison Forest School, MD
Germantown Academy, PA
Glenbrook South HS, IL
Glenbrook North HS, IL
Glenelg Country School, MD
Greenhill School, TX
Haverford School, PA
Higher Education Consultants Association
Highland Park High School, IL
Hill School, PA
Hinsdale Central High School, IL
The Hockaday School, TX
Horace Mann School, NYC
Hutchison School, TN
Hun School, Princeton, NJ
Independent Educational Consultants Association
Iowa City and Iowa City West High Schools
Jesuit High School, OR
Johns Hopkins Center for Talented Youth
John Cooper School, TX
Lakeside School, WA
Kent Denver School, CO
Kentucky Country Day School, KY
Kings Academy, FL
Kinkaid School, TX
Lake Oswego Senior High School, OR
Libertyville High School, IL
Louisville Collegiate School, KY
Madeira School, DC
Maine South High School, IL
Maret School, DC
Memphis University School, TN
Metairie Park Country Day School, LA
Montclair Kimberley Academy, NJ
Montgomery Bell Academy, TN
Mounds Park Academy, MN
National Association for College Admission Counseling
National Cathedral School, DC
Newark Academy, NJ
New Trier Township High School, IL
Nightingale-Bamford School, NYC
Northwest School, WA
Oregon Episcopal School, OR
Pine Crest School, FL
Pope John Paul II High School, TN
Portledge School, NY
Potomac School, VA
Ransom-Everglades School, FL
Regina Catholic Education Center, Iowa City
Regis Jesuit HS, CO
Rhode Island School, RI
Rochelle Zell Jewish High School, IL
Rocky Hill Country Day, RI
Rocky Mountain Association for College Admission Counseling
Roland Park Country School, MD
S2S
Saint Gertrude High School, VA
Seattle Academy, WA
Seattle Prep, WA
Shanghai American School, China
Sidwell Friends, DC
Southern Association for College Admission Counseling
St. Albans School, DC
St. Andrew's School, FL
St. Andrew's School, DE
St. Catherine's, VA
St. John's School, TX
St. Mary's, NC
St. Mary's Academy, CO
St. Mary's Episcopal, TN
St. Timothy's, MD
Staten Island Academy, NY
Tesla STEM High School, WA
Texas Association for College Admission Counseling
University of Rochester Office of Admissions
University Prep, WA
Vernon Hills High School, IL
10,000 Degrees
Acalanes High School
Archbishop Riordan High School
Archbishop Mitty High School
Archie Williams High School
Athenian School
Bellarmine College Prep
Bentley School
Branson School
Breakthrough SF
Bridge the Gap
Campolindo High School
Cardinal Newman High School
Carlmont High School
Carondelet High School
Castilleja School
College Bound / Achievement Matters
College Preparatory School
Convent of the Sacred Heart, SF
Cristo Rey San Jose Jesuit High School
Crystal Springs Uplands School
Design Tech High School
Dominican University
Dougherty Valley High School
Drew School
Eastside College Prep
Galileo High School
Harker School
Head-Royce School
Jewish Community High School of the Bay
John O'Connell High School
Juma Ventures
Junipero Serra High School
Justin Siena High School
Kehillah Jewish High School
King's Academy
Las Lomas High School
Lick-Wilmerding High School
Los Altos High School
Marin Academy
Marin School
Maybeck High School
Menlo School
Menlo-Atherton High School
Mercy High School (Burlingame)
Miramonte High School
Monta Vista High School
Mountain View High School
Notre Dame High School (Belmont)
Notre Dame High School (San Jose)
Novato High School
Nueva School
Piedmont High School
Pinewood School
Presentation High School
Quarry Lane School
Redwood High School
Ruth Asawa SF School of the Arts
Sacred Heart Cathedral Prep
Sacred Heart Preparatory
Saint Francis High School
Saint Ignatius College Preparatory
Saint Mary's College High School
San Domenico School
San Francisco Day School
San Marin High School
San Rafael High School
San Ramon Valley High School
Sonoma Academy
Stuart Hall High School
Summerbridge
Tamalpais High School
UC Berkeley College Counseling Certificate Program
University High School
University of San Francisco
Upward Bound
Urban School
Western Association of College Admission Counselors
Woodside Priory
826 Young Authors
Alliance for Minority Affairs
Alverno Heights
Archer School for Girls
Banning High School
Beverly Hills High School
Brentwood School
Buckley School
Campbell Hall
Cate School
Chadwick School
CHAMPS Charter High School
City Honors High School
Cleveland Magnet High School
College Bound Today
Constitutional Rights Foundation
Da Vinci Design High School
de Toledo High School
Eagle Rock High School
Episcopal School of Los Angeles
Explore Solutions, San Diego
Flintridge Preparatory School
Harvard-Westlake School
iLEAD Schools
Immaculate Heart High School
Independent School Alliance
Jserra Catholic High School
Loyola High School
Louisville High School
Malibu Boys & Girls Club
Malibu High School
Marlborough School
Marshall High School
Marymount High School
Mira Costa High School
Montebello Unified School District
MOSTe (Motivating Our Students Through Experience)
National Charity League – Pasadena
New Roads School
New West Charter
Northwood High School
Oaks Christian School
Oakwood School
Operation Jump Start
Pacific Ridge School
Palisades High School
Palos Verdes High School
Peninsula High School
The Pilgrim School
Polytechnic School
Providence High School
Sage Hill
San Marino High School
San Marcos Unified School District
Santa Margarita Catholic High School
Sequoyah School
Shalhevet School
Sierra Canyon School
St. Francis
St. Monica's High School
Step Up Women's Network
Thacher School
UCLA Lab School
University of Southern California Office of Admissions
Upward Bound
Viewpoint School
Vistamar School
Wesley School
Westchester Charter
Western Association of College Admission Counselors
Westridge School for Girls
Whittier Christian
Wildwood School
Windward School
Young Eisner Scholars
Hear the latest key insights on the following and more:
SAT or ACT: Making your best choice
Understanding PSAT scores and what they project
Test scores' role and weight in college admissions
Why colleges' testing policies vary so widely
Debunking the most pervasive myths about testing and admission
The admissions advantage of strong scores in competitive applicant pools
Sane and successful calendaring of testing and test prep
Hallmarks of high-quality test prep and strategies for self-study
Click through the carousel to review sample presentation slides.
The Compass Guide to College Admission Testing
Attendees receive a complimentary copy of The Compass Guide to College Admission Testing. This essential resource for families and counselors contains more than 80 pages of unbiased information on the ACT, SAT, PSAT, AP Exams, and more. The print edition has reached over 100,000 families and is used by counseling offices at many of the top schools in the U.S. The Guide is also available as a free PDF or iBook download via the link below. Sharon Cuseo of Harvard-Westlake School says "I wish every family in the country received this terrific resource."
Praise for Our Presentations
We only receive positive feedback from families who have prepared with Compass. In a service industry that often feels 'transactional,' Compass makes a student's well-being and his or her specific needs the focal point.

Tamar Adegbile, Director of College Counseling, Cate School
When we refer families to Compass, we know that we are connecting them to professionals who can manage the entirety of the admission testing process. Students often say how much they love their tutors and how much their scores have improved.

Molly Branch, Co-Director of College Counseling, Windward School
I receive nothing but positive feedback following Compass' presentations. They have a natural way of putting families at ease, which is so important given the angst around standardized testing and college admissions. I highly recommend Compass to my colleagues and invite them back to our campus every year!

Lisa Neumaier, College & Career Specialist, Archie Williams High School
From Compass' webinars for college counselors, to The Guide to College Admission Testing, to Matty Steiner's engaging presentation to our 10th grade families, we have been thoroughly impressed by Compass' comprehensive resources, their data-driven knowledge of testing, and their sensible approach to taking these tests. We look forward to continuing to partner with Compass.

Tracy Matthews and Naté Hall, Friends Select School, Philadelphia, PA
We are delighted to partner with Compass, as so many of our colleagues have done. The education and training Compass provides to our school and to the counselor community is invaluable. Their excellent research de-stresses rather than raise alarms.

Katy Murphy, Director of College Counseling, Bellarmine College Prep; Past-President of NACAC
Our families gravitate toward Compass because its tutors and staff honor each student, appreciating his or her unique strengths and weaknesses. Compass is the gold standard within the industry of test preparation.

Jennifer Simpson, Director of College Counseling, Campbell Hall
Compass' ability to marry clarity and depth of knowledge is a significant asset to the Urban School. Each time Compass presents, I walk away reassured that our students and parents are getting honest, well-researched information about college admission testing. This assurance is confirmed by the waves of appreciative emails I receive from families.

Lauren Gersick, Associate Director of College Counseling, the Urban School of San Francisco
Compass' presentation was, by far, the best one we have ever had on admission testing. The content was spot on and the delivery was wonderful: clear, articulate, warm, and reassuring. Our parents were extremely complimentary and said they felt much better.

Gail Devine, College Counselor, Louisville High School
I appreciate the research and development that Compass shares regarding college admission tests. In their presentations, Compass illuminates what these tests DO and DON'T measure, which enables our students to separate their test scores from their identities. The tone of these events is overwhelmingly positive and optimistic.

Jeff Morrow, Director of College Counseling, Oaks Christian School
With all of the anxiety around college admissions testing and the redesigned SAT, Compass' presentation could not have been more timely and relevant for our students and parents. They have great skill at explaining the complex nuances of testing, while still making it clear enough for everyone to understand.

David Rion, Director of College Guidance, Loomis Chaffee School
Compass presenters manage to take a calm and light-hearted approach while also being professional in their delivery. Their talks strike the perfect balance - reducing anxiety while providing families with solid guidance regarding admission tests. Also, their materials, including the College Admission Testing Guide, are thoughtfully compiled by professionals I trust.

Steffany Perez, Co-Director of College Counseling, Oakwood School
Compass has been an invaluable resource for our families. Their staff is outstanding and have provided our students and parents with exceptional presentations to help demystify testing. In addition, the wealth of information and testing support they have provided to our families have been instrumental in helping our students achieve their best scores. We greatly value the collaborative effort provided by Compass to best support our students.

Clara Bird, Director of College Counseling, Providence High School
Each year we invite Compass to present to our 10th grade families about college admission testing. These events help our families feel confident, relieved, and well-informed. I am inundated by offers from test prep companies, but I always find myself coming back to Compass.

Canh Oxelson, Director of College Counseling, Horace Mann School; formerly Director of Recruitment, UPenn
Compass' seminar has been a tremendous benefit to my 10th graders and their parents each year for the last decade. The Compass leadership is in a class of its own; they are the foremost experts in the field with the highest ethical standards.

James Skrumbis, Head of School, Sierra Canyon School
Compass is an invaluable resource for us. Their approach to testing is smart and reasonable. Their sophomore parent testing evenings are of the highest quality – useful, comprehensive, well-researched, and delivered with compelling and fresh insight.

Laura Hotchkiss, Director of Upper School, Marlborough School
I only trust Compass to speak to the sophisticated audience at my school about college admissions testing and preparation. I love seeing the looks on their faces when they hear what Compass has to say in their informed, straight-talking, helpful presentations. Students feel much more at ease and families walk away with real insight into testing.

Krista Klein, Co-Director of College Counseling, Lick-Wilmerding High School
Meet Our Expert Presenters
Adam Ingersoll – Founder and Principal
Adam began his career in test prep in 1993 while at the University of Southern California, where he was a student-athlete on the basketball team, worked in the admission office, and graduated magna cum laude. Over the last two decades he has guided thousands of families to successful experiences with standardized tests and has mentored hundreds of the industry's most sought-after tutors. Adam is known nationally as a leading expert on college admission testing and is a frequent presenter at higher ed conferences, faculty development workshops, and school seminars.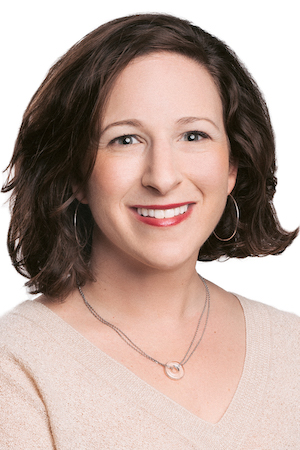 Anne-Marie Chan – Managing Director, NYC
Anne-Marie's experience as an educator and advisor dates back over a decade. She tutored students at a nonprofit in LA before joining Compass as a math instructor in 2008. Her many years of experience as a career advisor and graduate school admission consultant also inform her work as Director of our NYC office . She holds degrees in English and Economics from Duke and is an NYU Stern MBA.
Art Sawyer – Founder and Principal
Art graduated magna cum laude from Harvard University, where he was the top-ranked liberal arts student in his class. Art pioneered the one-on-one approach to test prep in California in 1989 and has written more than a dozen test prep books. Although he has routinely attained perfect scores on the SAT and ACT, Art is far prouder of the thousands of students he has helped over the past 25 years. Nobody knows more about standardized tests and tutoring than Art, and we make sure all Compass students benefit from his wisdom.
Bruce Reed – Founder and Principal
Bruce graduated from Colby College and has served in leadership roles in education for more than 20 years. Bruce founded our Northern California office in 2004 where he continues to serve as its hands-on leader while also guiding our Southern California team in his broader role as Compass' Executive Director. Bruce is recognized throughout the Bay Area and beyond as a visionary and passionate voice in the realm of teaching, testing, and educational development.
Eric Anderson – Senior Director
Eric graduated with Phi Beta Kappa honors from the University of Illinois at Urbana-Champaign, where he was a Rhodes Scholarship campus nominee and an award-winning Global Studies instructor.  Since joining Compass as a tutor in 2015, Eric has led tutor trainings, developed new test-taking tools, and helped guide hundreds of students in the US and abroad to testing success.  Operating from his hometown of Chicago, Eric enjoys dispelling the anxiety that too-often clouds college admissions by turning his students' individual strengths, interests, and experiences into test-taking expertise.
Flip Laffoon – Director of Outreach
Flip began tutoring test prep after graduating from Northwestern University, where he earned a BS in Theatre.  For almost the past decade with Compass, he has been assisting in developing new content, training new tutors, and tutoring in both one-on-one and classroom settings everywhere from Los Angeles to Switzerland.  In his years of tutoring, Flip has discovered that listening to his students and making his lessons with them fun are vital keys to instilling in them the confidence to be able to solve the standardized test puzzle, and he cherishes the opportunity to celebrate those moments of realization with his students.
Jon Lee – Senior Director
Jon graduated magna cum laude from California State University, Los Angeles where he also earned a Master of Music degree and taught undergraduate classes. He spent five years overseeing tutoring services for the Guardian Scholars Program at LA City College, supporting current and former foster youth. Jon began his test prep career in 2002 and has helped hundreds of families navigate the path to college. 
Lia Lackey – Vice President of Tutoring Services
Lia Lackey began SAT/ACT tutoring in 1997 as she was finishing her B.A. in Architecture at the University of California, Berkeley. She now leads the Northern California Compass office in guiding families through the complex landscape of college admission testing. In addition to advising individual families, training Compass' world-class tutors and mentoring the NorCal Compass team, Lia shares her expertise in test preparation planning with parents, students and college counseling professionals through keynote presentations at high schools throughout the Bay Area.
Matty Steiner – Senior Director, Outreach
Prior to joining Compass, Matty obtained their MA in Social Sciences from the University of Chicago and a BA in Psychology from UC Santa Cruz. They have over a decade of experience in the field of test preparation, having worked as an instructor, consultant, and keynote speaker on the topic of admission testing. Currently, Matty teaches graduate-level lectures on testing for the counselor certificate programs at UC San Diego, UC Irvine, and UCLA. In their writing, teaching, and public speaking, Matty endeavors to build transparency around college admission tests and assuage the concerns of students, parents, and counselors.
Sara Berard – Senior Director, Sales
Sara has nearly two decades of experience in test preparation, dating back to her undergraduate years at Wheaton College. Sara's expert knowledge of testing and her skill and integrity as a leader ensures that our team provides the highest-quality service to our clients. Sara is widely known by college counselors as a trusted resource who delivers successful outcomes for families.
Sue McLaughlin – Senior Director of National Recruiting and Staff Development
Sue is a frequent guest speaker on the topic of college admission testing and gives presentations at several Bay Area schools each year. She graduated from Brown University with a B.A. in Modern Culture and Media and now serves as the Director of Recruiting and Staff Development for Compass in Northern California. Before her role overseeing the hiring and training of Compass tutors, Sue worked with hundreds of Bay Area families as a Compass Program Director who provided customized guidance to families.
Torsten Sannar – Managing Director of Group Instruction
Torsten holds a Ph.D. in Theater History from UC Santa Barbara and a B.A. from Claremont McKenna College where he discovered his passion for tutoring students. Now in his third decade in the college admission testing arena, Torsten leads Compass' Los Angeles office and coordinates Compass School Partnership efforts nationwide. He enjoys drawing upon his creativity and teaching experience to help families sanely and smartly navigate the admission landscape.
Chuti Tiu – Director of Outreach
Chuti hails from the Midwest, growing up in Milwaukee and graduating from Northwestern University with a joint B.A. in Political Science and Economics. In 2006, while working as an actress and writer, she started with Compass in the Southern California office as an SAT/ACT Verbal and Math tutor. Her experience in the performing arts and entertainment industry has been in perfect alignment with helping students navigate the challenging waters of test prep. She utilizes her skills of communication, creativity, organization and motivation to help her students maximize their test scores and ultimately achieve their dreams.