Webinars on College Admission Testing
Upcoming and Recent Events Presented by Compass Education Group
For 30 years, college admission professionals have relied on Compass for essential and insightful information about standardized testing. Our leadership is invited to provide keynote addresses at 300 schools and conferences across the USA annually. We also provide training on test interpretation for the admission teams at leading universities, such as Caltech, Rochester, and USC.
In addition to the many presentations we host for schools across the country, Compass also offers monthly webinars available to all. See below for a list of upcoming events followed by recordings of recent events. If you are a school or college counseling group and would like to schedule an event, contact us at outreach@compassprep.com. 
Upcoming Webinars – See Descriptions and Register
Digital PSAT & SAT Workshop
Presented by Veteran Compass Tutors
Upcoming Presentations:
Saturday, September 30th, 1p.m. Pacific | 4p.m. Eastern
Saturday, October 21st, 1p.m. Pacific | 4p.m. Eastern
Details
Please join expert Compass instructors for a FREE review of what to expect and how to prepare for the PSAT/SAT's new digital format. We'll share specific strategies and work through some helpful sample problems so that you're positioned for success. Students who attend will have access to a digital adaptive practice test following the session.
Recommended for: students taking the October 2023 PSAT or a spring 2024 SAT
REGISTER
Navigating College Admission Tests
Presented by senior Compass Directors
Upcoming Presentations:
Thursday, October 12th, 5p.m. Pacific | 8p.m. Eastern
Wednesday, December 6th, 3p.m. Pacific | 6p.m. Eastern
Details
A sweeping overhaul of the SAT/PSAT is imminent. Starting in the fall of 2023, paper-based administrations of the PSAT will be completely replaced by an adaptive, computer-based format. The SAT will follow suit in March 2024.
Please join other students and families for a timely, thoughtful, and pragmatic discussion that will span the following topics and more:
How to respond to the flexibility afforded by test-optional policies
Best way to approach the SAT vs ACT decision
Understanding the new digital, adaptive PSAT and SAT
Debunking the most pervasive myths about testing
Finding the optimal timeline for your testing and test prep
Scope of test prep and expectations for improvement
Recommended for: high school students and their parents
REGISTER
ACT Workshop
Presented by Veteran Compass Tutors
Upcoming Presentations:
Sunday, October 8th, 3p.m. Pacific | 6p.m. Eastern
Sunday, December 3rd, 3p.m. Pacific | 6p.m. Eastern
Details
Please join expert Compass instructors for a FREE review of what to expect and how to prepare for the ACT. We'll share specific strategies and work through some helpful sample problems so that you're positioned for success for your future test.
Recommended for: students planning to take the ACT
REGISTER
You took the new digital adaptive PSAT. Now what?
Presented by Compass Co-Founder Adam Ingersoll
Upcoming Presentations:
Wednesday, November 8th, 4p.m. Pacific | 7p.m. Eastern
Thursday, November 16th, 12p.m. Pacific | 3p.m. Eastern
Details
Official PSAT Scores are set to release to students on November 6th and 16th (check with your college counseling office to see which date yours will be returned). We welcome you to join one of our upcoming PSAT Score Review sessions! We'll help you interpret what your scores mean, what they project, and what to do with them – whether that means further diagnostics, creating a plan to prepare for the first digital SAT in the spring, or switching gears to focus on the ACT. We'll also have recent updates on the landscape of colleges' testing policies as the effect of the pandemic on those policies has waned.
Recommended for: students taking the new digital adaptive PSAT in October 2023 and their parents
REGISTER
Past Webinars – Watch the Recordings
Praise for Our Presentations
We only receive positive feedback from families who have prepared with Compass. In a service industry that often feels 'transactional,' Compass makes a student's well-being and his or her specific needs the focal point.

Tamar Adegbile, Director of College Counseling, Cate School
When we refer families to Compass, we know that we are connecting them to professionals who can manage the entirety of the admission testing process. Students often say how much they love their tutors and how much their scores have improved.

Molly Branch, Co-Director of College Counseling, Windward School
I receive nothing but positive feedback following Compass' presentations. They have a natural way of putting families at ease, which is so important given the angst around standardized testing and college admissions. I highly recommend Compass to my colleagues and invite them back to our campus every year!

Lisa Neumaier, College & Career Specialist, Archie Williams High School
From Compass' webinars for college counselors, to The Guide to College Admission Testing, to Matty Steiner's engaging presentation to our 10th grade families, we have been thoroughly impressed by Compass' comprehensive resources, their data-driven knowledge of testing, and their sensible approach to taking these tests. We look forward to continuing to partner with Compass.

Tracy Matthews and Naté Hall, Friends Select School, Philadelphia, PA
We are delighted to partner with Compass, as so many of our colleagues have done. The education and training Compass provides to our school and to the counselor community is invaluable. Their excellent research de-stresses rather than raise alarms.

Katy Murphy, Director of College Counseling, Bellarmine College Prep; Past-President of NACAC
Our families gravitate toward Compass because its tutors and staff honor each student, appreciating his or her unique strengths and weaknesses. Compass is the gold standard within the industry of test preparation.

Jennifer Simpson, Director of College Counseling, Campbell Hall
Compass' ability to marry clarity and depth of knowledge is a significant asset to the Urban School. Each time Compass presents, I walk away reassured that our students and parents are getting honest, well-researched information about college admission testing. This assurance is confirmed by the waves of appreciative emails I receive from families.

Lauren Gersick, Associate Director of College Counseling, the Urban School of San Francisco
Compass' presentation was, by far, the best one we have ever had on admission testing. The content was spot on and the delivery was wonderful: clear, articulate, warm, and reassuring. Our parents were extremely complimentary and said they felt much better.

Gail Devine, College Counselor, Louisville High School
I appreciate the research and development that Compass shares regarding college admission tests. In their presentations, Compass illuminates what these tests DO and DON'T measure, which enables our students to separate their test scores from their identities. The tone of these events is overwhelmingly positive and optimistic.

Jeff Morrow, Director of College Counseling, Oaks Christian School
With all of the anxiety around college admissions testing and the redesigned SAT, Compass' presentation could not have been more timely and relevant for our students and parents. They have great skill at explaining the complex nuances of testing, while still making it clear enough for everyone to understand.

David Rion, Director of College Guidance, Loomis Chaffee School
Compass presenters manage to take a calm and light-hearted approach while also being professional in their delivery. Their talks strike the perfect balance - reducing anxiety while providing families with solid guidance regarding admission tests. Also, their materials, including the College Admission Testing Guide, are thoughtfully compiled by professionals I trust.

Steffany Perez, Co-Director of College Counseling, Oakwood School
Compass has been an invaluable resource for our families. Their staff is outstanding and have provided our students and parents with exceptional presentations to help demystify testing. In addition, the wealth of information and testing support they have provided to our families have been instrumental in helping our students achieve their best scores. We greatly value the collaborative effort provided by Compass to best support our students.

Clara Bird, Director of College Counseling, Providence High School
Each year we invite Compass to present to our 10th grade families about college admission testing. These events help our families feel confident, relieved, and well-informed. I am inundated by offers from test prep companies, but I always find myself coming back to Compass.

Canh Oxelson, Director of College Counseling, Horace Mann School; formerly Director of Recruitment, UPenn
Compass' seminar has been a tremendous benefit to my 10th graders and their parents each year for the last decade. The Compass leadership is in a class of its own; they are the foremost experts in the field with the highest ethical standards.

James Skrumbis, Head of School, Sierra Canyon School
Compass is an invaluable resource for us. Their approach to testing is smart and reasonable. Their sophomore parent testing evenings are of the highest quality – useful, comprehensive, well-researched, and delivered with compelling and fresh insight.

Laura Hotchkiss, Director of Upper School, Marlborough School
I only trust Compass to speak to the sophisticated audience at my school about college admissions testing and preparation. I love seeing the looks on their faces when they hear what Compass has to say in their informed, straight-talking, helpful presentations. Students feel much more at ease and families walk away with real insight into testing.

Krista Klein, Co-Director of College Counseling, Lick-Wilmerding High School
A Sampling of the 200+ Schools that Invite Compass to Present Annually
Battle Ground Academy, Nashville
Bellarmine College Prep, San Jose
Casady, Oklahoma City
Collegiate, Louisville
Collegiate, Richmond
Colorado Academy, Denver
Durham Academy
Friends Select, Philadelphia
Harvard-Westlake, Los Angeles
Head-Royce, Oakland
Hockaday, Dallas
Horace Mann, New York City
Hun School, Princeton
Isidore Newman, New Orleans
Kinkaid, Houston
Lakeside, Seattle
Memphis University School
New Trier, Chicago
Oregon Episcopal School, Portland
Ransom-Everglades, Miami
Shanghai American School
Sidwell Friends, DC
St. John's, Puerto Rico
University High School, San Francisco
The Compass Guide to College Admission Testing
To complement the webinar, download a copy of The Compass Guide to College Admission Testing. This essential resource for families and counselors contains more than 80 pages of unbiased information on the ACT, SAT, PSAT, AP Exams, and more. The print edition has reached over 100,000 families and is used by counseling offices at many of the top schools in the U.S. The Guide is also available as a free PDF or iBook download via the link below. Sharon Cuseo of Harvard-Westlake School says "I wish every family in the country received this terrific resource."
Meet Our Expert Presenters
Adam Ingersoll – Founder and Principal
Adam began his career in test prep in 1993 while at the University of Southern California, where he was a student-athlete on the basketball team, worked in the admission office, and graduated magna cum laude. Over the last two decades he has guided thousands of families to successful experiences with standardized tests and has mentored hundreds of the industry's most sought-after tutors. Adam is known nationally as a leading expert on college admission testing and is a frequent presenter at higher ed conferences, faculty development workshops, and school seminars.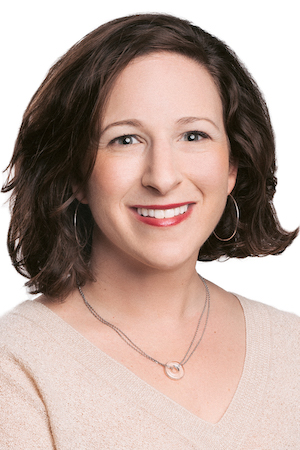 Anne-Marie Chan – Managing Director, New York
Anne-Marie's experience as an educator and advisor dates back over a decade. She tutored students at a nonprofit in LA before joining Compass as a math instructor in 2008. Her many years of experience as a career advisor and graduate school admission consultant also inform her work as Director of our NYC office . She holds degrees in English and Economics from Duke and is an NYU Stern MBA.
Art Sawyer – Founder and Principal
Art graduated magna cum laude from Harvard University, where he was the top-ranked liberal arts student in his class. Art pioneered the one-on-one approach to test prep in California in 1989 and has written more than a dozen test prep books. Although he has routinely attained perfect scores on the SAT and ACT, Art is far prouder of the thousands of students he has helped over the past 25 years. Nobody knows more about standardized tests and tutoring than Art, and we make sure all Compass students benefit from his wisdom.
Bruce Reed – Founder and Principal
Bruce graduated from Colby College and has served in leadership roles in education for more than 20 years. Bruce founded our Northern California office in 2004 where he continues to serve as its hands-on leader while also guiding our Southern California team in his broader role as Compass' Executive Director. Bruce is recognized throughout the Bay Area and beyond as a visionary and passionate voice in the realm of teaching, testing, and educational development.
Eric Anderson – Director
Eric graduated with Phi Beta Kappa honors from the University of Illinois at Urbana-Champaign, where he was a Rhodes Scholarship campus nominee and an award-winning Global Studies instructor.  Since joining Compass as a tutor in 2015, Eric has led tutor trainings, developed new test-taking tools, and helped guide hundreds of students in the US and abroad to testing success.  Operating from his hometown of Chicago, Eric enjoys dispelling the anxiety that too-often clouds college admissions by turning his students' individual strengths, interests, and experiences into test-taking expertise.
Flip Laffoon – Director of Outreach
Flip began tutoring test prep after graduating from Northwestern University, where he earned a BS in Theatre.  For almost the past decade with Compass, he has been assisting in developing new content, training new tutors, and tutoring in both one-on-one and classroom settings everywhere from Los Angeles to Switzerland.  In his years of tutoring, Flip has discovered that listening to his students and making his lessons with them fun are vital keys to instilling in them the confidence to be able to solve the standardized test puzzle, and he cherishes the opportunity to celebrate those moments of realization with his students.
Jon Lee – Senior Director
Jon graduated magna cum laude from California State University, Los Angeles where he also earned a Master of Music degree and taught undergraduate classes. He spent five years overseeing tutoring services for the Guardian Scholars Program at LA City College, supporting current and former foster youth. Jon began his test prep career in 2002 and has helped hundreds of families navigate the path to college. 
Lia Lackey – Managing Director, San Francisco
Lia Lackey began SAT/ACT tutoring in 1997 as she was finishing her B.A. in Architecture at the University of California, Berkeley. She now leads the Northern California Compass office in guiding families through the complex landscape of college admission testing. In addition to advising individual families, training Compass' world-class tutors and mentoring the NorCal Compass team, Lia shares her expertise in test preparation planning with parents, students and college counseling professionals through keynote presentations at high schools throughout the Bay Area.
Matty Steiner – Senior Director, Outreach
Prior to joining Compass, Matty obtained their MA in Social Sciences from the University of Chicago and a BA in Psychology from UC Santa Cruz. They have over a decade of experience in the field of test preparation, having worked as an instructor, consultant, and keynote speaker on the topic of admission testing. Currently, Matty teaches graduate-level lectures on testing for the counselor certificate programs at UC San Diego, UC Irvine, and UCLA. In their writing, teaching, and public speaking, Matty endeavors to build transparency around college admission tests and assuage the concerns of students, parents, and counselors.
Sara Berard – Senior Director, Sales
Sara has nearly two decades of experience in test preparation, dating back to her undergraduate years at Wheaton College. Sara's expert knowledge of testing and her skill and integrity as a leader ensures that our team provides the highest-quality service to our clients. Sara is widely known by college counselors as a trusted resource who delivers successful outcomes for families.
Sue McLaughlin – Senior Director, National Recruiting and Staff Development
Sue graduated from Brown University with a B.A. in Modern Culture and Media. With a background in training and a passion for education, Sue first joined Compass as a Verbal Tutor. While serving as the day-to-day leader of our Northern California tutors, Sue also oversees the recruiting, hiring, training, and professional development of our full- and part-time staffs in other offices.
Torsten Sannar – Managing Director, Los Angeles
Torsten holds a Ph.D. in Theater History from UC Santa Barbara and a B.A. from Claremont McKenna College where he discovered his passion for tutoring students. Now in his third decade in the college admission testing arena, Torsten leads Compass' Los Angeles office and coordinates Compass School Partnership efforts nationwide. He enjoys drawing upon his creativity and teaching experience to help families sanely and smartly navigate the admission landscape.