"Thank you so much for working with Holly
on the ACT. We are very proud of her scores
and know they were due, in part, to the diligent
work of her tutors. She achieved a final composite
score of 34 with the biggest increase in Science I
have ever heard - 25 to a 34!"

- Jessica C, Mother of Holly,
12th Grader at Flintridge Prep
We are now in a new era of college admission testing. The best way to know if the ACT is better suited to your strengths is through diagnostic testing. We are happy to schedule practice tests for both the SAT and ACT, followed by in-depth director analysis, to help you choose which test to target. While many students score similarly on the SAT and ACT, there are exceptions.
Compass specializes in one-on-one test preparation, so you can be assured of an ACT program custom-fit to your needs. Rather than offering the same fixed program to everyone, we take the time to evaluate your test-taking tendencies, then make personalized recommendations. Your college goals, your learning style, your schedule, even your outside interests – we take all of it and more into account when tailoring your program of study and matching you with the ideal instructors. Read more about our approach.
One reason we offer a diagnostic practice test and director analysis before you begin is so that you see exactly where you stand and how you can improve. And even if you then decide to prepare on your own, we'll be glad to provide some guidance.
We always look forward to sharing our expertise, either in a conversation, through our Resource Center, or in our free College Admission Testing Guide.
Give us a call at 888-315-9083 for more information or to set up an ACT Practice Test.
During the busy junior year, we really needed something tailored to my daughter's specific needs on the ACT. Our Compass tutor analyzed her practice ACTs and focused the study time on where she need the most help. Sessions were incredibly positive and improved our daughter's confidence - ultimately, she scored a 34. A significant improvement!

Mikaela S, Mother of Annabelle, 12th Grader at Viewpoint School
I attended a Compass presentation at our school and was impressed with both the spoken and written materials. When we began tutoring, the quality of the instruction was top-notch, and our son actually looked forward to the sessions. Our son, who supposedly 'hates English' scored a 34 and 32 on English and Reading! I highly recommend Compass without reservation!

Robin W, Mother of Adam, 12th Grader at Harvard Westlake
When our oldest started to think about the ACT his junior year, we were a little overwhelmed and did not know where to begin. Fortunately, Compass guided our son through a baseline practice test and then designed a tutoring program specifically tailored to his needs. We were pleasantly surprised with the custom tutoring sessions and how much he seemed to be learning. When the test date arrived, our son felt prepared and ended up exceeding all of our expectations. We cannot recommend Compass highly enough!

Darrin & Stacy B, parents of Jacob, 11th Grader at Glenbrook South High School
We used Compass to boost our daughter's Math score on the ACT. After prepping for a few months she improved from a 26 to a 30! The ease of scheduling appointments and communicating with the tutor was wonderful. Thank you, Compass!

Amy S, Mother of Haley, 11th Grader at Marlborough School
We used Compass for ACT prep. The tutors were wonderful and we were amazed with our daughter's improved scores. The office staff is extremely helpful with giving a plan to your students to achieve high goals. We will continue to use Compass. They are the best.

Lisa W, Mother of Lauren, 11th Grader at Marin Catholic High School
I had hoped that tutoring would help to improve my daughter's ACT scores, but, I had no idea that they would improve by 6 points! The director I worked with was very helpful and professional. He provided a very calming voice to a parent who was nervous about the whole process and what the benefits would be from the whole program. The tutors were great! They were very professional and friendly. My daughter felt at ease working with them, almost immediately. They knew exactly what my daughter needed help on and consequently what to focus on improving.

Jim K, Father of Allison, 12th Grader at El Segundo High School
The Compass office staff are extremely responsive and interested in the welfare of your children, responding to any concerns promptly. They match your students with the best tutors, who work with your kids' schedules and develop great rapport with them. They recognize that one teaching style does not fit all and adapt their approach to suit the child. My son was genuinely disappointed when he took the ACT for the last time (and got a great score) because he would not be meeting with his tutor again - the sessions were that much fun!

Tina V, Mother of Christopher, 11th Grader at Peninsula High School
Compass tutors were reliable, professional, and very knowledgable. Even when we needed to handle a tutor-switch, our director handled things with ease and diplomacy. Compass was key in the success of raising our daughter's ACT and Subject Test scores.

Ginny L, Mother of Evelyn, 12th Grader at Archer School for Girls
Many aspects of the program at Compass have impressed us. The infrastructure of Compass allows it to provide a very deep and thorough level of preparation. After meeting my son, the program director matched him with specific tutors to ensure a good fit. I have also been very grateful for all the services that are covered within the tutoring fee, such as study materials, practice testing sessions, and consultations with the program director to review how everything is proceeding. The practice testing sessions are particularly helpful because they serve as a guide for what is working well and what might need more attention. The program director is so well versed in the ACT and SAT and has such a wealth of experience that she has a very clear sense of where my son is and what he still needs to do.

Ellen R, Mother of Stuart, 12th Grader at Redwood High School
We've been using Compass for our son for the ACT. He improved so much with the help of his Compass tutors and the useful practice tests. Having a tutor scheduled to meet with him regularly has helped my son stay focused on finding time to study for the ACT. It's been also really helpful to have a tutor immediately analyze the results of the practice tests with him, identify the mistakes and teach him the relevant concepts. Go Compass!

Claudia S, Mother of Thomas, 11th Grader at Tamalpais High School
We enlisted the services of Compass after seeing their presentation at our school and speaking with other families who had positive feedback. From the moment of our first phone call, we immediately noticed the professionalism, thoroughness and responsiveness of our director. The tutor selections were a perfect match for our student's personality and learning style. Together, we established ambitious but realistic goals for preparation. Not only did our daughter's ACT composite score increase 6 points, but she gained skills and confidence that will serve her a lifetime. It was definitely a worthwhile investment in our daughter's academic future!

Sandi R, Mother of Natalie, 12th Grader at Flintridge Prep
My son used Compass to prepare for the ACT this winter, and his score increased from a 26 to a 31! The tutoring sessions were well-planned and targeted to help my son improve in specific areas. Scheduling sessions and communicating via phone and email was easy. The Compass office is well-run, knowledgeable, and responsive. If I had another child heading to college, I would definitely use Compass again!

Denise H, Mother of Shane, 11th Grader at Tamalpais High School
Compass was a game changer for us. Our son dramatically improved his test scores, helping him secure admission to multiple 'reach schools' on his college list. Our tutors were not only excellent educators, they were genuinely invested in our son's success. Our son felt welcomed by each and every member of the Compass staff. It's a very supportive and positive environment and well worth the investment.

Patricia L, Mother of Marcus, 12th Grader at Marin Catholic High School
Coming from a large, competitive high school, we knew test scores would be an important piece of the college acceptance puzzle. When we found Compass, they offered a personalized and targeted approach that met the busy schedule of our daughter. The prep not only helped with the SAT and ACT, but also with time management and strategy on all AP Tests. Thank you, Compass - our daughter went from panic to acceptance to her dream school, Johns Hopkins!

Jamie R, Mother of Rebecca, 12th Grader at La Canada High School
My math tutor was always completely focused on our lessons and gave excellent suggestions and tips for the Math and Science sections. My verbal tutor was very thorough as we went through the English rules and offered helpful Reading tips that boosted my scores. Both were flexible with scheduling, which was much appreciated as the test date neared. I ended up getting a 35 on the ACT!

Senior at Lake Forest Academy
Our three kids each attended different high schools and had unique strengths and challenges. We used Compass for tutoring for the ACT for all three kids, and also for some supplemental math tutoring for our daughter. Each or our kids' ACT scores improved dramatically as a direct result of the Compass tutors' guidance. And our daughter's understanding and achievement in her school math class also improved noticeably. Perhaps best of all, Compass managed to match our kids with tutors who perfectly fit each of our kids' unique personalities and learning needs, in addition to being talented, courteous, and reliable. And the Compass directors and office staff was always accessible, attentive and responsive. A 100% pleasant and positive experience all the way around.

Jan L, Mother of Andrea, 12th Grader at Marin Catholic High School
I highly recommend Compass Education Group. Our director guided us in choosing the best exam for my son based on results of proctored SAT and ACT exams. Our director was proactive and responsive in making adjustments to the test prep plan when needed. In just nine lessons, our son's ACT score improved from a 28 to a 33. We appreciate the Compass team's approach in turning an often stressful experience into a positive and productive one.

Susan S, Mother of William, 12th Grader at Woodside Priory School
The Compass tutors were engaging, well-prepared, and very knowledgeable in their subject areas. Their calm, expert guidance helped my daughter improve dramatically in her scores between her early practice tests and her official test, resulting in a very high score on her first (and only) official test attempt.

Barrie B, Mother of Hannah, 11th Grader at Archie Williams High School
Our director was invaluably committed and involved throughout the process. She's been on our team, looking ahead and strategizing a game plan to get the best performance out of my kids. She was uncannily accurate in matching tutors to my children in terms of both ability and personality. Our tutors took the stress out of the process and helped my kids become more efficient and accurate testers.

Kerry C, Mother of Sam, 11th Grader at Crystal Springs Uplands School
During this process the Compass staff were very diligent and courteous and took the time to work with our family in trying to develop an appropriate schedule for our son. The tutors that were assigned were not only very impressive, both in terms of their general professionalism and comportment, but also in terms of their clear grasp of what was required to be successful. The website was very useful with regards to test scheduling, score tracking and feedback. The proctored tests were extremely helpful and the environment provided by Compass for these tests was excellent.

Phillip R, Father of Ethan, 12th Grader at Harvard-Westlake
We have used Compass for ACT prep for both our now Sophomore in college and our current Junior in HS. The experience and personal attention were phenomenal in both instances and I cannot recommend them enough. The entire process was fully and professionally explained upfront. Determining which test to study for (ACT vs. SAT) was streamlined based on practice test scores and my teen's preference. The tutors were superb. They really identified how my teens best learned and taught in an efficient manner with clear homework expectations. Both of my teens increased their scores 8 - 10 points from their pre-ACTs taken Sophomore year, and both were very happy with their final scores. Scheduling the one-on-one tutoring sessions was easy and they worked around our calendar. Having experienced both in-person and virtual tutoring with Compass, I will say that the teaching was equally excellent in both instances. They are professional and all of the tutors and staff were a complete delight—my teens and I agree on that. I have many friends who have used other tutoring companies and private tutors, and from what I can tell, none of them even remotely compare to the bar set by Compass.

Parent of two New Trier students
We have three children, two of whom have used Compass already and the other will be doing so soon. We could not speak more highly of Compass and the services provided - their tutors know just the right balance for working with our children.

Alan P, Father of Isaac, 12th Grader at Redwood High School
Thank you so much for working with Holly on the ACT. We are very proud of her scores and know they were due in large part to the excellent work of her tutors. Her composite score was a 34 - English/Reading 34, Math 32 and the biggest increase in Science I have ever heard of from a 25 to a 34!

Jessica C, Mother of Holly, 12th Grader at Flintridge Prep
I would like to express my deep appreciation for Compass and its tutors. Although our son has a good mind, his work ethic, focus and drive to prepare for the college entrance exams were poor. His college counselor recommended Compass to help him, and I am so glad she did! Our tutor's ability to connect with our son was amazing. Overall, our son improved from a 24 to a 29 on his ACT.

Lily A, Mother of Cody, 12th Grader at Junipero Serra High School
Our two daughters used Compass for test preparation - one for SAT prep, the other for ACT prep. We were very pleased with the results of both girls' programs and found Compass' tutors to be responsive, flexible, prompt, and great at empowering our girls. I often recommend Compass when friends ask about test preparation.

Beth F, Mother of Dana and Jenna, 12th Graders at Milken Community High School
Compass is the best! We were newbies to this process and, unfortunately, used another company earlier on. We should have gone straight to Compass. The tutors are professional and the administration is attentive. Our daughter's scores went way up, so we will definitely use Compass again when it's time for our son to begin the process.

Karen J, Mother of Grace, 11th Grader at the Branson School
Three years ago, our oldest son raised his SAT score by 300 points with Compass (with a perfect 800 on Reading Comprehension). So this year with our second son being a junior, we came back to Compass and were again impressed by their level of expertise - this time on the ACT!. Time with Compass was enriching and rewarding experiences for both of my sons, and we are grateful to the team for listening and producing excellent results. Thank you, Compass!

Angela L, Mother of Christian, 11th Grader at Redwood High School
Our son, with a busy daily sports and school schedule, chose Compass because of its proctored practice test opportunities and the flexibility and adaptability of its tutors. As a result, he improved from a 29 to a 34 on the ACT. Our son is a reserved, focused kid who sometimes doesn't click with teachers who don't seem to "know their stuff," but he was immediately confident in his Compass tutors' knowledge of the material and ability to teach it.

Lucy S, Mother of David, 12th Grader at Peninsula High School
Both of our teens prepared for their college admission tests with Compass. We believe it was worth the small investment of time that it took for them to achieve their personal bests. The process was quick, easy, and did not add to the stress of junior year. Overall, we found that Compass test preparation was efficient, targeted, and very worthwhile.

Margaret G, Mother of Ellie, 11th Grader at Palos Verdes High School
This was an investment in our daughter's future, it was a big financial stretch for our family, and worth every penny. Our director was wonderful, calm, and really helped us understand the big picture of how to approach this entire endeavor. After all was said and done, our daughter improved her ACT score from a 25 to a 30 - a significant achievement.

Lisa D, Mother of Claire, 11th Grader at Santa Monica High School
I was extremely pleased with all aspects of the ACT tutoring my daughter received from Compass. Her scores improved, and beyond that, her attitude to the testing and her approach to studying became much more positive. Compass matched the tutors to her with attention to the skills she needed to work on as well as the personalities of all involved. She responded well, and what might have been an angst-ridden and stressful time became one of focus, learning, and getting the job done. I can't recommend Compass highly enough. I wish I had known about it for my two older children!

Lois R, Mother of Abby, 12th Grader at La Canada High School
We hired Compass to help prepare my son for the SAT and ACT. His SAT score improved over 100 points - to a 2320 - and his ACT improved from a 33 to 35. Compass matched my son with an outstanding tutor who provided specific, timely feedback on practice test results, positive encouragement, and outstanding tips on all sections of the SAT and ACT.

Dolly S, Mother of Greg, 11th Grader at Redwood High School
Compass was instrumental in helping my child navigate his way to a near perfect score on the ACT. Our Compass director was there to guide him every step of the way: helping us determine which admission test to take, scheduling regular practice exams, providing prompt and thoughtful feedback,and identifying tutors suited to my son's personality, academic profile, and score goals.

Allison U, Mother of Jonah, 11th Grader at Harvard-Westlake School
Our daughter used Compass for ACT preparation. The staff at the office worked closely with our daughter both to come up with a test preparation game plan and select tutors with whom our daughter would enjoy working. Our director selected tutors who were terrific matches. The tutors were always on time, very knowledgeable, and worked diligently with our daughter leading up to the exam. We were all extremely happy with the results. I would highly recommend Compass for anyone's son or daughter.

David H, Father of Kayla, 11th Grader at Windward School
We cannot say enough great things about Compass! Our daughter had a 26 score on her ACT and was willing to let it stand. She was determined to be an Art Major. In late September of her Senior Year she informed us she wanted to major in History and Economics. We were in a panic. We had six intensive weeks with the Compass team and she tested in November and scored a 31. She applied to and was accepted by her dream school. Both of her tutors were able to prepare her beautifully and keep the entire family calm. The in-home tutoring was so convenient. I would strongly recommend Compass!

Maureen L, Mother of Mariel, 12th Grader at La Salle High School
I am writing to express my extreme pleasure with Compass and its tutors. Our daughter improved her ACT English score from a 26 to a 33 and has seen an improvement in her high school writing assignments this fall. We could not be happier with the individual attention and flexibility that Compass provided our family.

Tamara D, Mother of Jenny, 12th Grader at Los Gatos High School
We used Compass for the ACT and were quite pleased with the results. Our son went from a 26 on his initial practice test to a 31. The whole company is quite polished and great to work with! The office staff was extremely friendly, and our director consistently provided excellent advising. The tutors really knew what they were teaching and how to teach it effectively, and really made my son (and us) feel confident that he was getting the best set of tools and practice that he could.The materials that are provided are clear, manageable and help students smoothly follow the program prescribed for them. And essential to the whole test prep plan is the series of proctored practice tests with immediate scores and feedback to help students gauge their improvement. Compass is a top notch test prep company that I wholly recommend to families that are daunted by admission testing.

Hope M, Mother of Frederic, 11th Grader at Viewpoint School
After working with Compass, our son raised his ACT score by 6 points! Our tutors were exceptional - not only did they tutor Nick in how to take the ACT, but they encouraged him by sharing their own personal college search stories. They were always professional, on-time, friendly and most of all, effective! Both tutors were very good at assessing Nick's specific strengths and weakness. Yes, private tutoring can be costly, but for our family it was money well spent.

Beth F, Mother of Nick, 11th Grader at Sierra Canyon
Compass helped our daughter raise her ACT composite score from a 23 to a 29! Our tutors were dependable, professional, motivating, and kind, and the sessions were always informed by the results of full-length practice tests. Our daughter was ecstatic that her hard work paid off, and the entirely family is thrilled with the range of colleges now availed to her. We will definitely use Compass again!

Alexandra V, Mother of Anna, 12th Grader at Mayfield Senior School
After our first meeting with our director, we knew Compass Education Group was the right place for our son, Jack. Our director spent quality time with us to help us better understand the college test prep process. She was able to select tutors for Jack who were well suited to his needs and learning style. The tutors were professional, knowledgeable and able to provide the support and confidence-building Jack needed to succeed. The supplemental homework assigned was manageable and essential to his progress. Our director and the tutors were always available to speak with us and provided excellent feedback on Jack's progress and test results. We highly recommend Compass Education Group. The team truly made a difference in our son's success.

Nancy R, Mother of Jack 11th Grader at Hamilton High School
Download a free copy of the Compass Guide to College Admission Testing. The Compass Guide contains answers to important questions about the ACT, including:
What is a good ACT score?
How are the ACT and SAT different?
How do you write a high-scoring ACT essay?
What is ACT Science?
ACT Dates and Registration Deadlines
Test Date
September 9, 2023
October 28, 2023
December 9, 2023
February 10, 2024
April 13, 2024
June 8, 2024
July 13, 2024*
Registration Deadline
August 4, 2023
September 22, 2023
November 3, 2023
January 5, 2024
March 8, 2024
May 3, 2024
June 7, 2024
(Late Fee Required)
August 18, 2023
October 6, 2023
November 17, 2023
January 19, 2024
March 22, 2024
May 17, 2024
June 21, 2024
*The July test date is not available in New York.
To register for the ACT, click here.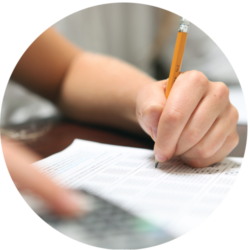 Compare ACT and SAT Scores
We are pleased to present our SAT and ACT Concordance and Comparison Tool. By using the tool, you can confidently determine which test a student favors based on official or practice test results.
Click the button below to learn more!
Arm Yourself With Information
Request a practice test and director consultation.