Learn more about digital adaptive testing and how to interpret the performance report. Compass Co-Founder Adam Ingersoll walked through what can be gleaned from the report and what to expect in the college admission testing process ahead.
By now you should have received your score report. We would like to help you understand what it reveals and the implications. If after reading this information and reviewing your report you would like to hear from us, please email us or schedule a call. This practice test and others to follow are part of a thoughtful process in 10th grade to help you be equipped in 11th grade with an optimized plan for successfully handling college admissions exams. Your plans' details should include a clear understanding of the varying roles of the tests in admissions, which test (ACT, current SAT, digital SAT) is best for you and why, how you will need to prepare, and what are solid goals for improvement.
Note that most students who took this test had never taken a college admissions test (P/SAT or ACT) before, let alone a digital adaptive version. In addition to likely lack of familiarity with the the format and the modality (online), many students may have found that they did not know or remember portions of the content, such as certain math formulas or grammar rules.
If this describes you, know that you were not alone. The point of this exercise was not to post a specific score but rather to begin building familiarity with all aspects of this type of exam, highlight areas of strength and weakness, and establish a baseline from which to evaluate growth and to make planning decisions. No matter how you did on this exam, in no case is the appropriate next step to start now with formal preparation specifically for the P/SAT or ACT. You don't need to be in the rigorous SAT training mode that many 11th graders are in now, regardless of your score goals.
Instead, let's walk through what your performance report may suggest. As a reminder, students have unlimited access to their performance reports but only 90 days to view the questions. Following that, we'll spell out the decision points you'll come to down the road when this practice test experience and future practice tests (an ACT, at minimum) will help shape your plans.
Adaptive PSAT Performance Report
Does it matter whether you received the easier or harder module in the second stage? The only way the adaptive aspect of the test can hurt you is if you let it mess with your head. The majority of the score range and the distribution of scores fall within the 200-800 scale no matter which module is received in the second stage. As long as you made a reasonable and customary effort in the first stage (non-adaptive), in which everyone receives a module of similar difficulty, the module you receive in the second stage (adaptive) won't disadvantage you. Figure 1 depicts two students who arrived at the same scaled score even though one (the left side) received the easier second module while the other (the right side) received the harder second module. The shrinking width of the gray horizontal bars indicates the test zeroing in on the student's final score.
If you would like to learn more about how adaptive tests work, consider viewing the webinar recording afterward to see an in-depth discussion of adaptive scoring and why it is reliable and valid.
What do the scores and percentiles reveal? In addition to considering the number of questions answered incorrectly, it's useful to compare the first half of the exam, Reading and Writing, to the second half, Math. Did you do significantly better on one side of the exam than the other? Is this surprising or does that jibe with how you perceive your academic strengths? As you note your number of mistakes, is that what you expected? Did you "know what you didn't know" or were you perhaps unwittingly falling for some of the classic traps on these exams?
With those broad questions in mind, scroll down to the section breakdowns. For each of the tabs, you'll see your domain and skill performance, revealing which content areas are most important on the test and how you handled the questions in each. What stands out? Do you need some review and practice in all areas, or are there pronounced strengths and weaknesses? See figure 2 for an example.
The section titled Stage Performance (figure 3) details exactly where your mistakes occurred and if they were grouped or scattered.
Finally, the Answer List is a trove of diagnostic information. One of its valuable insights is exactly how you utilized (or didn't) the allotted time on each stage of the test down to the seconds spent per individual question, compared to the average amount of time spent on that question by the students who answered it correctly. Were you rushing or dithering? Sorting by skill or question type, what patterns emerge? Are there signs of avoidable mistakes on easier questions or of over-investment on long-shot difficult questions? In the example in figure 4, it would be worth investigating whether the student should have cut her losses in #4 earlier and moved on, while it appears not enough time was invested in #7.
It's not expected at this stage for you to have clear answers to all the questions above. Rather, these are the issues that any form of test preparation – a tutor, class, self-study – would begin by addressing.
Importantly, these are also the questions that should be investigated through practice exams on the ACT, the competitor to the SAT that is an equally viable option. It is not too early to make sure you have a date in mind (or already firm) for an ACT practice test experience. Your school may have relevant plans in place for this, but we are always available to back-up or supplement those plans with practice tests, which can be administered by a proctor or taken unsupervised.
For some students, one early experience in 10th grade with each option (P/SAT and ACT) may be enough to properly determine how to move forward. Many other students will take another round of practice tests closer to when they actually begin formal preparation, so as to make sure they have optimally made that choice between tests and to dial in exactly what their preparation should entail. Spring of 10th through Fall of 11th is the common window when this gearing up takes place. If at any time you need assistance with practice exams, contact us.
Taking advantage of high-quality diagnostic test experiences is going to be particularly important for the class of 2025. These 10th graders will be in the unique position of having *three* tests to choose from in their testing timeline. Those choices include:
The ACT is expected to remain a paper and pencil exam and to not make significant changes while your class is testing in 2023-2024. Historically there is a "flight to the familiar" exam for a few years when a testing agency had made major changes. Will that pattern hold, or will the more modern and streamlined digital SAT attract students who would rather take a test that is significantly shorter and requires less reading?
The new digital adaptive SAT format is the future of testing. Because it is adaptive (the second half of the questions vary based on the tester's performance on the first half), each student's score on the 200-800 scale can be pegged in less time and with fewer questions. But it will not be offered until March 2024 in 11th grade, test site availability might be limited, you may not like the on-screen experience, quality prep materials for it may be in shorter supply, or – most importantly – you have clear evidence from practice tests that you are better suited for the ACT, or…
The current paper and pencil SAT is an option. This test is living on borrowed time, but the clock doesn't run out on it until December 2023 (middle of 11th grade for the class of 2025), the last time it will be administered on paper. For some students, it may be an option worth pursuing. For most 11th graders, however, choosing an exam that forces them to unnaturally reach an aggressive goal on standardized testing by December is a tall order. We are especially deliberate and thorough in our guidance when advising a student considering this timeline and goal. It never makes sense to focus too much too soon on testing to the detriment of your schoolwork.
Caveats
All of the above is NOT a recommended option. Even pursuing two of the three would be inefficient and unnecessary for

a majority of

students. We take pride in offering a robust menu of diagnostic testing, paired with expert guidance from our Director team, to help students settle on a testing plan that will not only optimize success but also unfold in the most efficient manner possible. Smart, thorough planning sets up successful, efficient prep.
We would be remiss not to highlight that None of the above is a valid choice in an era when most competitive colleges remain test-optional, willing (or perhaps preferring) to consider testing but expressly not requiring it. We provide a lengthy even-handed take on this issue in our test-optional resource here. Most students are well-served by keeping their options open until they have clarity on the following: where they will apply, what scores put them in range at the schools on their list, and what would be required to attain more competitive scores.
Additional Needs
You may be aware that test-optional policies have contributed to surging application numbers at many popular colleges. In an environment where the strength of a student's transcript carries ever more weight, our tutors in academic subjects have been especially busy. The list below is a survey of the academic subjects for which we frequently provide tutoring:
Algebra I & II
AP Art History
Biology and AP Biology
Calculus and AP Calculus AB/BC
Chemistry and AP Chemistry
Chinese and AP Chinese
AP Comp. Government and Politics
Computer Science and AP Comp Sci
Economics, AP Macroeconomics, and AP Microeconomics
English, AP Language, and AP Literature
AP Environmental Science
European History and AP Euro
French and AP French
Geometry
German and AP German
Government (US) and AP Gov't (US)
High School Placement Exams (SHSAT, ISEE, SSAT, HSPT)
AP Human Geography
Italian and AP Italian
Japanese and AP Japanese
Latin and AP Latin
Math Analysis
AP Music Theory
Philosophy
Physics and AP Physics 1, 2 and C
Pre-Algebra
Precalculus
AP Psychology
AP Research/Seminar
Spanish and AP Spanish
Statistics and AP Statistics
Testing Fundamentals
Trigonometry
US History and APUSH
World History and AP World History
Some students' needs go beyond help with a specific academic class. Our popular Study Skills and Organizational Coaching course is designed to help students develop the study, time management, and organizational skills they need to be successful in high school and beyond.
And for students needing more comprehensive review of the underlying SAT/ACT concepts, our Fundamentals program is ideal for students starting at a lower skill or experience level.
Thank you for your interest in learning about the college admissions testing process. To find out more about services and meet our team, you are welcome to browse our website. Phone numbers and a contact form to email us are here, or if you know you'd like to confirm a time for a consultation with a Director, click here.
By Adam Ingersoll
Adam Ingersoll is the co-founder of Compass Education Group, a provider of test prep and academic tutoring for thousands of students annually around the world. Adam has worked in college admission testing and educational services since 1994 and he is recognized as a leading voice on standardized testing. He is a frequently booked speaker at schools and conferences, and he has provided training on test use and interpretation for university admission offices, including Caltech, Rochester, and USC.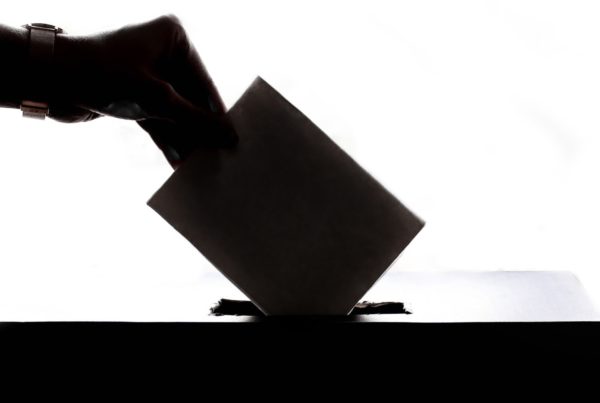 Over the past few years, efforts have been made to encourage more colleges to accept self-reported SAT and ACT scores from students during the application process and only require official…