"Compass made it seamless and stress-free for our students to acclimate to this brand new form of testing. After taking Compass's digital adaptive practice test, our students can now make better informed plans. Thank you again!"

– Aaron Fulk, Director of College Counseling, University School of Nashville
The Digital Adaptive PSAT / SAT
The SAT is approaching its most significant change in its nearly 100-year history, and the class of 2025 will be the first cohort tested domestically. Starting with the PSAT in October 2023, the paper-based exams will be replaced by a fully digital and adaptive format. The new SAT debuts in the US in March of 2024.
This means that in the middle of 11th grade the class of 2025 will jump from the current paper SAT to a brand new modality: entirely digital, noticeably shorter, and adaptive. Students will face new content and question types but no two students will take the same test. And for the first time, each student's SAT will adapt dynamically midstream based on their performance within the test. The new digital adaptive SAT will serve some students very well; others will be better suited to the ACT. 
Compass is well out in front of this transition. Over the last few years, we have invested heavily to ensure that we remain the premier provider of testing-related tools, instruction, and researched-based information. 
We are ready for the New PSAT and SAT, and our clients will be too. Your 1-on-1 director can help you properly interrogate the options and optimize an individual testing strategy. Gaining knowledge and experience with these different styles of assessment will shape important forthcoming decisions.
| | Current Paper SAT | New Digital SAT |
| --- | --- | --- |
| Timeline | Ends Dec '23 | Debuts Oct '23 PSAT, Mar '24 SAT |
| Format | Paper-and-Pencil | Digital via PC, Mac, or Tablet |
| Structure | Static | Stage-Adaptive |
| Length | 3 hours | 2 hours, 14 minutes |
| Scoring | 400-1600 | 400-1600 |
| Score Reports Available | 2-3 weeks after exam | 2-3 days after exam |
demystify the technicalities of stage-adaptive

explain how test security works

cover the tech/device requirements

walk through testing-experience details

summarize content changes

provide sample questions

address accommodations

and more!
Our latest edition of The Compass Guide To College Admission Testing devotes a full chapter to the New SAT. Download the Guide (or request a printed copy) and you will have a comprehensive resource addressing every admission testing question that arises.
DOWNLOAD THE GUIDE
"Compass is my go-to source for reliable, analytical information, and I am so grateful they share their unparalleled resources and knowledge so widely and generously in person and through their Guide to College Admissions Testing. They set the standard in my book."
– Sara Gahan, Director of College Counseling, Louisville Collegiate School
Digital Adaptive Practice Testing For Schools
Beginning in October 2022, through partnerships with hundreds of leading high schools around the nation, Compass has provided thousands of students the very best diagnostic experience available for this substantially different testing modality. Our digital adaptive practice test mirrors the P/SATs that will debut in October of 2023. The flexible administration, the quality of the test, the scoring speed and sophistication of our reports, and the data we provide combine to form a tremendously valuable opportunity now that will pay off over the coming year. 
Interested in bringing Compass's practice testing and analytics to your school? Contact Us.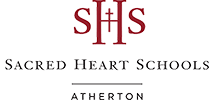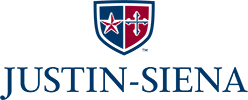 Arm Yourself With Information
Request a practice test and director consultation.