The 2021 AP exams are mostly back to normal, with a few important exceptions. We're compiling some helpful information here, including how to parse the differences in exam format, using knowledge about AP scoring to your advantage, and some top tips from our expert tutors.
We will continue to update this page with additional resources and tips throughout the 2021 AP testing season.
College Board has created a complex calendar of in-school and at-home testing in an effort to make AP Exams fully available to students this spring. Schools, not students, make the choice on exam schedule and format, so be sure to check with your school's AP coordinator if you have any questions. The three administration windows are as follows, and the full schedule of exams can be found here.
Administration 1
May 3–7, 10–12, 14, 17
In School
Paper-and-Pencil
Administration 2
May 18–21, 24–28
In School and At Home
Paper-and-Pencil and Digital
Administration 3
June 1–4, 7–11
In School and At Home
Paper-and-Pencil and Digital
There are a few key differences in the formats of the paper-and-pencil and the digital exams. The full list can be found on the College Board's website, but here are some highlights:
The digital AP Art History exam will not require works of art to be identified
Digital versions of AP Microeconomics, Macroeconomics, Calculus AB and BC (all sections), and Chemistry will not prohibit calculators, but will include questions written in such a way that a calculator does not allow for an undue advantage
Digital versions of history and science exams will include different numbers or types of Free Response Questions from the paper/pencil versions
Compass Top Tips for AP Exam Prep
The Rewards and Challenges of AP Exams
Strong AP Exam scores offer considerable rewards, including college credit and growing value in admissions contexts, but obtaining strong AP Exam scores is challenging, and not just because the exams test difficult, college-level material. Many students take a number of AP Exams in close succession in May or June, while concurrently studying for the ACT/SAT and finals, and juggling sports, jobs, and extracurriculars. AP season is a rigorous way to end a rigorous school year. Those who navigate AP season best assess where to devote their precious study time by building thoughtful study plans. Thoughtful study plans are grounded in a clear understanding of how AP Exams are scored.
How are AP Exams Scored?
We have collected exam-specific tips from top Compass tutors below. Regardless of which exam(s) you're taking, our overall top study and testing tip is to use the AP Scoring Scales and the rubrics from past FRQs (where available) to inform your preparation.
Students do not need to test perfectly and earn every single point on any AP Exam to get the top score (a 5). Perfect scores are rare—far rarer than perfect scores on ACTs or SATs.
Different AP Exams weigh the multiple choice and FRQs differently.  Using these weightings, raw (unweighted) points are converted into weighted points, which are used to determine where students fall within the 1 to 5 range (the scaled score). The percentage of weighted points needed to earn a certain scaled score differs by exam. College Board has not released weighted points to scaled scores conversion tables for the 2021 Exams.
College Board does, however, publish the percent of the total score conferred to the multiple choice sections, the percent of the total score conferred to the FRQs, and detailed FRQ scoring rubrics. These provide valuable information for shaping study plans and practicing FRQ responses. Know where the bulk of the points lie, know how to get them, and you'll be able to appropriately respond to prompts in a way that helps maximize point gains in the time allocated.
There's No Such Thing as a "5+" or a "5–"
College Board AP Exam score reports inform students and colleges only of the scaled score (1 through 5), not the performance on individual multiple choice or FRQs. Colleges have no way of distinguishing between the lowest possible and the highest possible 5. Compared to the grading scales they're used to in school (where 90% = A), students are sometimes surprised to learn how they can achieve a 5 by scoring ~60 – 80% of the weighted points, depending on the exam. For example, while scoring 75% of the available points on a school test may earn students a C, scoring 75% of the points on AP English and Language typically earns students a 5.
While students who score at their peaks tend to adopt the mindset of attempting to gain every possible point, they also are strategic in how they take the test. For example, if a Document Based Question (DBQ) only awards evidence points for including three of the seven documents, smart test-takers will not "overachieve" by trying to weave in all seven documents.
Study the Rubrics and Top Tips from Compass Tutors 
Scoring rubrics can differ significantly across AP Exams, which can inform test-taking strategy. Below, please find more information about some of the most popular AP Exams, including top tips from expert tutors. In addition to tips from the tutors and notes about format differences between paper and digital exams this year, we also list the approximate percentage of students who attained each score last year. Despite the differences in format, the score distributions from the 2020 exams were fairly closely in line with the score distributions from prior years.
Practice How You Play
College Board released access to the digital testing platform. If you will be taking a digital test, remember that it is absolutely essential for you to practice testing in this format! If you're only taking paper-based exams, be sure to practice with pencil on paper.
Individualize Your AP Exam Prep Plan
For assistance constructing a study and tutoring plan for your specific AP Exams, please reach out to your Compass Director, fill out a Contact Us form, or call us at (800) 685-6986.
Other Useful Resources from College Board
Visit our AP Exam page for more about our tutoring program, and give us a call at 800-685-6986 to get started!
Eric Anderson graduated with Phi Beta Kappa honors from the University of Illinois at Urbana-Champaign, where he was a Rhodes Scholarship campus nominee and an award-winning Global Studies instructor. After joining our LA team as a tutor in 2015, Eric returned to his hometown of Chicago to open Compass's Midwestern office.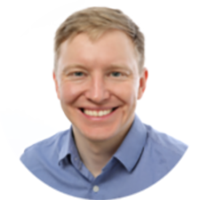 Dulcie Head graduated with Phi Beta Kappa honors from Pomona College, with BAs in Physics and Geology. She then earned her PhD in Geophysics at Stanford, where she served as an award-winning teaching assistant. Dulcie started at Compass as a tutor and now uses her experience to help students and families navigate the standardized testing landscape in her role as director.