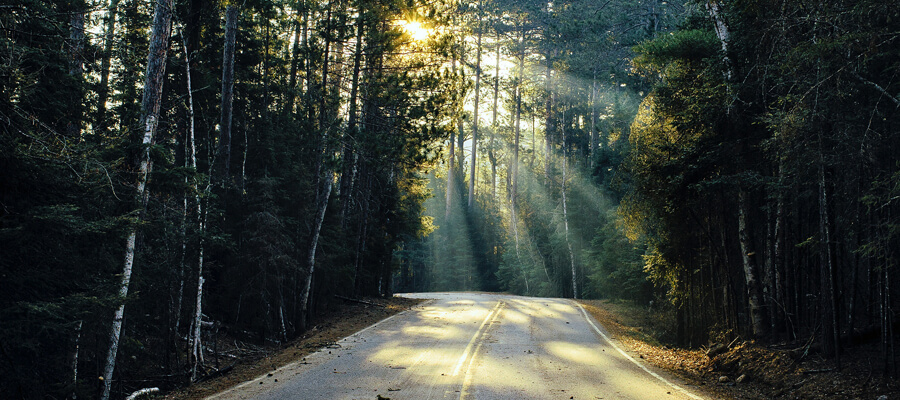 Many of our clients started with us years ago when their first child reached the college testing stage, and it's fun to hear returning parents reflect on what they learned about the college process—and testing in particular—the first time through. But whether you've done this before or your oldest (or only) child is a current freshman, this post will update your understanding of the college admission testing landscape, help you anticipate what's ahead, and allow you to chart an individualized course from a posture of confidence. Our current seniors who maximized their potential and saw the greatest gains were typically the ones who found the time early on to become well-informed. From there, they were able to plan well and trust their moves as decisions emerged over the ensuing years. They remained strategic yet sensible throughout.
College admission decisions can seem unpredictable, and it's true that the system is imperfect. Yet, it generally works—and works out—despite some uncertain moments along the way. It's complex but not overly complicated: while colleges consider the "whole" applicant (as well as factors an applicant can't control), much of the heavy lifting falls to the academic profile: high school grades and test scores.
In other words, the most important thing a 9th grader can do is have a good 9th grade year. Then a strong 10th grade year. Academic rigor generally increases in 11th grade, which is also when testing enters the picture and specific college consideration begins. Good early high school years pay dividends when things start to accelerate in the upper grades. Despite how competitive the college landscape may seem, those who reach the fall of senior year with solid transcripts and testing records will face plenty of encouraging options.
Good Test Prep Starts with Good Planning
The healthiest approach to test preparation avoids the extremes. That means not underestimating or overestimating the importance of testing. Seek and listen to expert guidance but try not to become too affected by generalized hype. Accept testing as an important, but not all-consuming, component of the college admission process.
When individualizing a long-term plan with our clients, we tend to start at the finish line. We work backwards from the fall of senior year. College admission tests should not happen as isolated events aimlessly scattered across school years. Customized, strategic planning involves mapping out likely test dates so that proper preparation and realistic timelines can take shape, factoring in all that contributes to optimal outcomes in the long run, such as coursework, personal schedules, conflicts, testing experience, and cognitive development.
While standardized tests are not pleasant, they are predictable. Early exposure and subsequent practice breed familiarity and confidence. Gradually, as experience grows, students develop not only a better grasp of content and the features of a test but also valuable test-taking skills like pacing, endurance, time management, decision making, and self-discipline.
A few high schools offer a freshman-level practice test known as the PSAT 8/9. This is an age-appropriate, low-stakes introduction to the kind of testing students will see in the future. If available at your school, it's a worthwhile exercise.
Most high schools, however, first expose students to simulated college admission testing in 10th grade by including them with juniors in the PSAT administration or administering the PreACT (a sophomore-level practice version of the real ACT) or contracting with a company like Compass to administer a mock exam on campus. The results of these tests are never presented to colleges; they are only meant to provide experiential opportunities and diagnostic feedback. Even though some of the most advanced math content may be unfamiliar to a sophomore, the results (percentiles) are normed by grade for useful context. And the detailed score reports provide actionable insight into skill areas that may require extra attention sooner rather than later.
Some experts conservatively caution against testing too early, even when it involves low-stakes testing like the PSAT, PreACT, or mock exams. They worry that a disappointing score early on could shake a student's confidence. This is a valid concern that should be evaluated at the individual level. But when given the choice between two imperfect options, we typically favor having some data a little too early over a little too late. Postponing an initial baseline diagnostic test until a student is "fully" ready could adversely affect planning decisions and test preparation for the tests that matter.  For example, the junior year PSAT doesn't produce scores until December of 11th grade.
We suggest scheduling an initial strategic planning meeting or call with your Compass director toward the end of 10th grade. At that time, it's most helpful to have diagnostic results from either a PSAT, a practice ACT, or both. With those, we can make appropriate recommendations about test selection, timing, and preparation.
Prep Before the Prep
Actual test prep usually spans a few months, not a few years. Detailed plans (test selection, program scope, lesson scheduling, tutor pairing, etc) are usually finalized 4–5 months prior to a target test date. Weekly private lessons, regular drill work, and monthly diagnostic tests occur as prescribed by a thoughtfully constructed plan you develop with your director. But all of that should wait until your student's needs and goals become clearer.
In the meantime, we encourage you to take advantage of the educational resources we maintain for your benefit. If you closely follow those who closely follow the topic of college admission testing, you'll be that much further ahead of the pack when it's time to formally engage in testing and preparation.
For starters, download our Compass Prep app to access our research, to track your student's timeline, to request practice tests, and to interpret results from early diagnostic exams.
For a deeper understanding of the role of testing and the competitive admission landscape—including current requirements, policies, and average test scores—download the latest edition of the Compass Guide to College Admission Testing.
A Sneak Peek Into Test Prep (Confessions of a "Test Prep Dad")
After guiding thousands of families through the test prep process for two decades, I'm now in the thick of it at home as the father of an 11th grader. It turns out it's true what I've been saying all along: every student is case-by-case.
That said, I can also attest that many of the best practices we've promoted over the years are sound. Here is what has worked well in our case:
The 10th grade PSAT was an important first step. We paid less attention to the score, but we found the diagnostic analysis to be invaluable. My son's tutors were also able to go back to that report and use the results to identify and clean up content gaps and blind spots. Had we waited for 11th grade results, it would've delayed things.
A mock ACT at the beginning of the summer after 10th grade provided useful comparative data. There was a slight time lag between the PSAT and the practice ACT, but we were still able to use the results to make an informed test-type selection. There isn't always a clear-cut choice, but when there is, it's an advantage to know it.
An introductory round of foundational test prep over the summer prior to 11th grade was a good decision. Although testing won't begin until the spring of junior year, the lighter summer allowed for easier scheduling and kept some cognitive engagement in play in July and August. My son was receptive to once a week private lessons to give him a jumpstart on test prep before a busy junior fall arrived. It also allowed him to take a break in the fall and focus on the important first semester without worrying about getting a late start on test prep. He resumed a second round of tutoring in December as spring test dates neared.
Monthly proctored practice testing has provided fuel and continuity to the program. Every 4–6 weeks, another full-length diagnostic test is taken, scored, and shared with the tutors. They in turn use the analytics to further refine test-taking skills and identify patterns, habits, pacing adjustments, and missed opportunities. Scores have sometimes dipped or remained flat, but every report has nonetheless provided powerful and actionable insight and error analysis.
Online tutoring has been a game changer. Last summer, both of my kids spent several weeks away from home, in an area where reliable private tutoring was not an option. Online tutoring provided a solution and was seamlessly integrated into their schedules, even across time zones. My daughter met her tutor online weekly for live Spanish dialogue sessions to keep her speaking skills from slipping. And when my son resumed test prep after returning home, he chose to keep his lessons online because it meant he could work with tutors who were best matched to his personality and learning style, without tutor proximity limiting our choices. We've seen this trend with our clients too; the question is no longer, "Who is the best tutor for your child in your area?" But simply, "Who is the best tutor for your child?" Increasingly, clients everywhere—anywhere—are gaining access to our tutors from the Bay Area, Los Angeles, and New York City.
Smart Shopping for Test Prep
When the time comes to explore commercial options, it's good to be armed with questions to help you determine the best fit. Start by asking yourself a few questions about what matters most to you. Then ask friends and counselors for trusted recommendations. Finally, think of what to ask a prospective test prep provider. If you're satisfied with the way these questions are answered, you'll feel better about your decision. A few suggested questions to get you started:
Does the firm specialize in test prep, or is test prep on a long list of its college-related offerings?

Is testing the firm's true area of expertise? Does the firm publish ongoing research and resources demonstrating expertise?

Is the firm equipped to handle all of your test prep needs (SAT, ACT, AP Exams, Subject Tests) with subject-matter experts? Does it have strong curricula and sufficient study materials?

What is the firm's history with college admission testing and preparation? Who provides leadership?

Is the firm's test prep recommendation placed within the context of your needs and goals? Did your contact take the time to ask thoughtful questions and listen to you?

Who are the instructors? How are the instructors hired, trained, supervised, supported, evaluated, and professionally developed?

How does the student-instructor match process work to ensure a good fit?

Who is ultimately accountable for a satisfying experience and outcome? Who is in charge of resolving issues along the way?

What exactly will test preparation involve on a daily, weekly, and monthly basis?

How are goals determined, pursued, and measured? What happens if goals are not reached?

What are the contractual terms of the program? Are the terms client-friendly? Are they student-centric? Are they easy to understand?

What are the firm's expectations for the student? For the parents?
At Compass, we look forward to discussing these questions and many more with you when the time is right. Until then, focus on what matters most now and know that we'll be here to guide you on the road ahead.